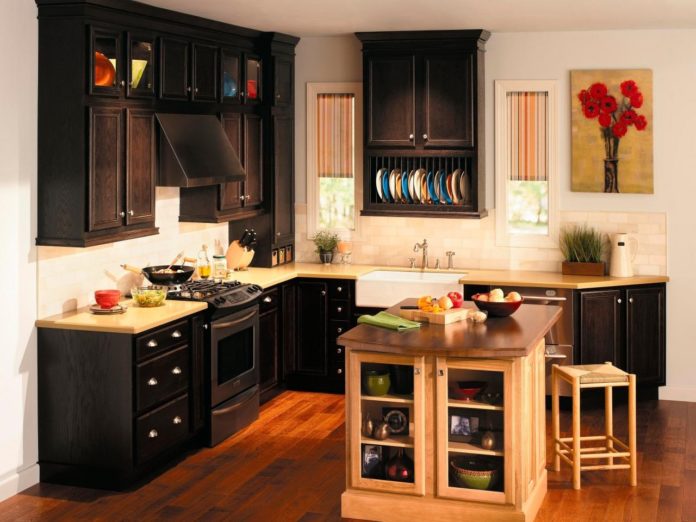 Kitchen renovation doesn't have to be highly expensive. In fact, it's possible to get kitchen cabinets custom-made within budget. Wondering how? Well, the concept begins with picking a good company. Now, what makes a company good? The factors include the following.
They should be a team of experienced manufacturers and suppliers.
They should provide installation experts for ultimate finish.
Besides, companies like Renovilla kitchen renovation have a specialized team of wood workers who can carve magic on wood. But, the first thing that comes to mind when you talk about wooden cabinets and counters is, expensive. Isn't it? Certainly, pure wood is expensive. But this company – Renovilla – offers plenty of wood-like options that give the same finish and shine as real wood and are affordable. Some such best materials to pick from include the following.
Melamine Kitchen Cabinets
Also known as engineered wood, Melamine is made from small wooden chips and particles of sawdust and such. Synthetic resin is used as a binder to collectively glue those materials together and make a cabinet. The best features of such cabinets include the following.
They come in an array of colors, designs, and finish.
They are inexpensive and highly durable.
They do not lose their texture easily.
It's easy to maintain them.
Thermoplastic Kitchen Cabinets
These are high quality wood-like cabinets that have an MDF body infused with a thermoplastic sheet for strength and durability. The most intricate features that add to the benefits of these cabinets are listed below.
There's a wonderful range in colors and finishes.
They are highly resistant to moisture and humidity.
They last for long without wear and tear; hence, are economical.
Polyester Kitchen Cabinets
The polyester kitchen cabinets mimic the finish and texture of a 5-piece wooden door. Made with molded polyester, these cabinets exhibit the following properties.
They're scratch resistant.
They're inexpensive and difficult to break.
They are available in a staggering variety of colors and finishes.
Solid Wood Cabinets
Made of actual wood that could be oak wood, Maple, Cherry, Walnut, and so on, these kitchen cabinets are unparalleled when it comes to durability, texture, shine, and maintenance. Undoubtedly, they are Expensive than their pseudo forms, but they last for a lifetime. Thus, they are worth the investment. The reasons we say so include the following.
Their finish is the epitome of sophistication.
Every wood type you select has its own USP.
They are available in a bundle of classy colors.
They are easy to maintain.
It's very easy to repair them.
That said, you can always pick the option within your budget to transform your kitchen to give it any look you want – traditional, modern, contemporary, classic, and country.