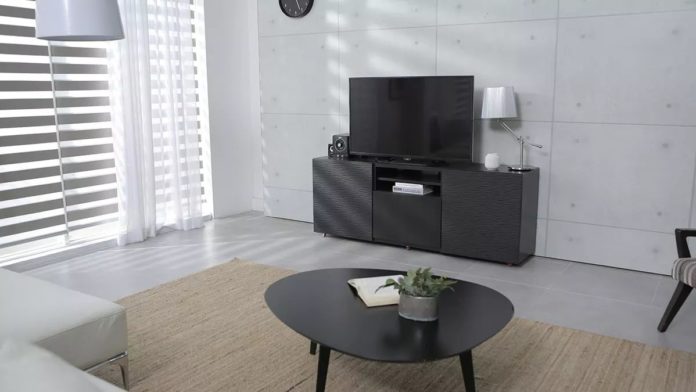 The large-screen TVs of today occupy a large portion of your living room along with other entertainment essentials. So that these appliances are easily accessible, it is worthwhile to invest in a TV unit or a cabinet to strike a balance between your home décor and entertainment essentials. Here are some reasons for buying a TV unit.
Removes clutter from the living room
You make the TV cabinet the focal point of your living room and this gives rise to the temptation to use it for storing miscellaneous items. A TV unit helps you maintain low clutter in your living room. But at the same time, you should not use it for storing too many items. 
Prevent a mess of wires
Entertainment devices are smart to look at, except for the projecting wires and the associated interconnections. A TV cabinet makes it easy to arrange these wires in a way that does not spoil the look of the unit with the devices placed on it. Different arrangement techniques are available for doing the same.
Gives a facelift to your living room décor
Modern high gloss tv cabinets do a good job of sprucing up your home décor. Accessories, like flower vases, artworks, and mementoes, wonderfully complement your TV unit and make your home look more elegant.
Enhanced usefulness
Proper placement of entertainment units in a TV cabinet needs some planning, but if done properly, it offers you a practical space, where accessing different gadgets becomes more convenient. You keep all accessories in designated places. This means that you will not have to grope around for the remote control of a DVD player that has not been played for some time.
Multipurpose usage
It is quite easy to extend a TV cabinet for use as a study table or as storage for cutlery sets. TV units with straight cabinetry and open shelves offer means of reducing clutter in the living room. They are not just about entertainment but about making the space where they are kept more useful.