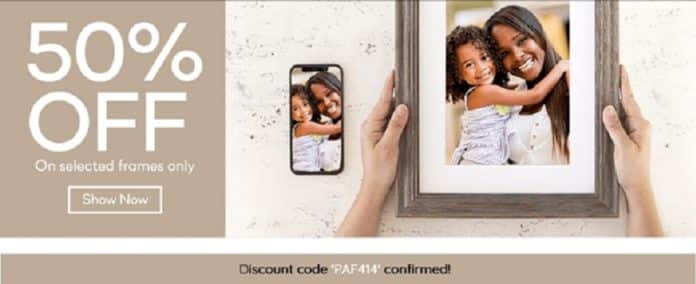 Who does not want to remember their past? Everyone in their life loves to take pictures and capture memories so that one day when they'll be old, they can restore and rejoice those moments and smile thinking of those days?
What about our grandparents? Earlier in those days, they were not even able to collect memories. They have a limited stock of their pictures which is not less than metal precious items for them.
Have you ever wondered about gifting them a timeline picture frame with their pictures of different ages and phases of life? Isn't that going to be the most beautiful moment of their life? It will be.
The ones who already have a limited stock of their pictures are when gifted with a timeline picture frame with their all ages and memories pictures will be a definite overwhelming feeling.
How the timeline picture frame is going to solve this purpose? Let us discuss that.
Timeline is information related to your life from a different point of life. When you show that information in the form of pictures it becomes a timeline picture frame.
To make a timeline picture frame you can avail of many little picture frames or the ones available which are connected one under the other.
You can also create or plan a customized timeline picture frame in which you can add the year and a short note related to each frame and the moment it carries within to make it more interesting and attractive.
Timeline picture frame is the best gift to be presented to any of your loved ones especially your grandparents and parents. 
You can also plan to gift a beautiful timeline picture frame to your best friend making it full of beautifully captured moments of how you met first, how you became friends, how the bond got stronger, your beautiful and special days, and how it is still running.
Timeline picture frame is a warm and heart-melting gift and anyone receiving it will keep it close to them for life.
A customize timeline picture frame with an attached watch is also an amazing gift. It helps in decorating the wall also and does not require extra space in the room as you are placing your timeline picture frame exactly at the place where you planned to hang the watch.
Besides a clock purpose, it is multiplying the décor of your room. 
So, go now and steal those beautifully captured memories from your grandparent's or parents' room and create a beautiful timeline picture frame and surprise them with tears of joy in their eyes. 
They will adore this feeling and keep it close to their heart forever. The very old pictures are undoubtedly bringing them goose bumps and they will be traveling to their past for a while.
Ask them to share how they felt after watching that beautiful timeline picture frame and let them express this time.
You can avail great collection of picture frames, customized, personalized, wooden, canvas, or timeline picture frames at a great discount. Check Frames by Mail and avail the benefits and heavy discount of 50% now.