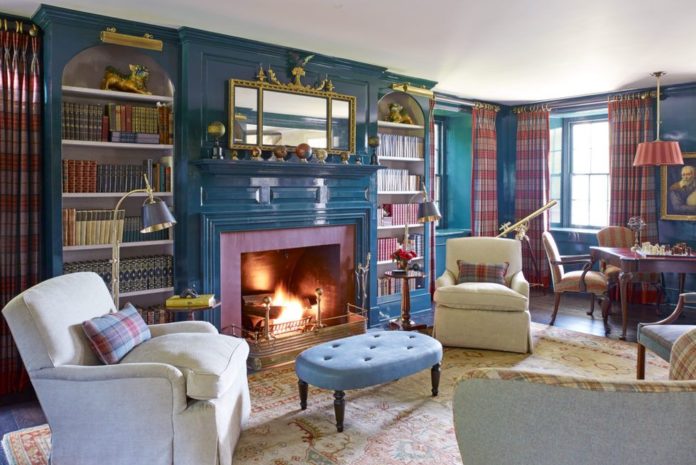 Is it easy to add a touch of elegance and sophistication to your living room at the same time?
The answer is an absolute yes!
When you are in a mood to give a special look to your room, then you don't have to spend too much money on expensive things. The neutral color paint options are available to brighten up space and set the mood. With them, you can also experiment with beautiful interior décor. Buy new curtains, place plants, get a mahogany bookshelf, and many other things to decorate your living room.
Painting white color to your home is ideally a brilliant idea that makes your living room quite rich. Other colors can beautifully complement the white paint. You can also select the type of furniture that goes well with it. If you are a person who hosts various parties, then this is the color you should choose over others. The special thing about this color is that it will make your room look spacy and you can put beautiful colorful curtains to enhance the appearance.
Undoubtedly, grey is a color that gives a classy appearance to your walls. It is among the neutral colors that are the most-picked paint color by the homeowners. If you are looking for a professional and sleek look, then you should go for it. Don't get confused about how you can decorate your living space with grey walls. Complement it with bright colors such as mustard yellow, cherry red, lime green, and others.
Minimalism is a right key
Those days are gone when pink, orange, red and green were the favorite colors to paint up the walls of living rooms. Now it is time to go with soft colors. Neutral room colors will definitely match up with your vibes. Many people are choosing these colors because of their clean and aesthetic appearance.
Combination of white and beige for an iconic look
White and off-white when contrast with beige color, creates a supple look. Also, it gives a warm treat to your eyes. Though, it is a simple look but makes your room stand out from others. Your guests will surely be going to appreciate you for your fashion sense.
Mentioned are some mid-century modern living room ideas that will help you in deciding the paint color for your living space.