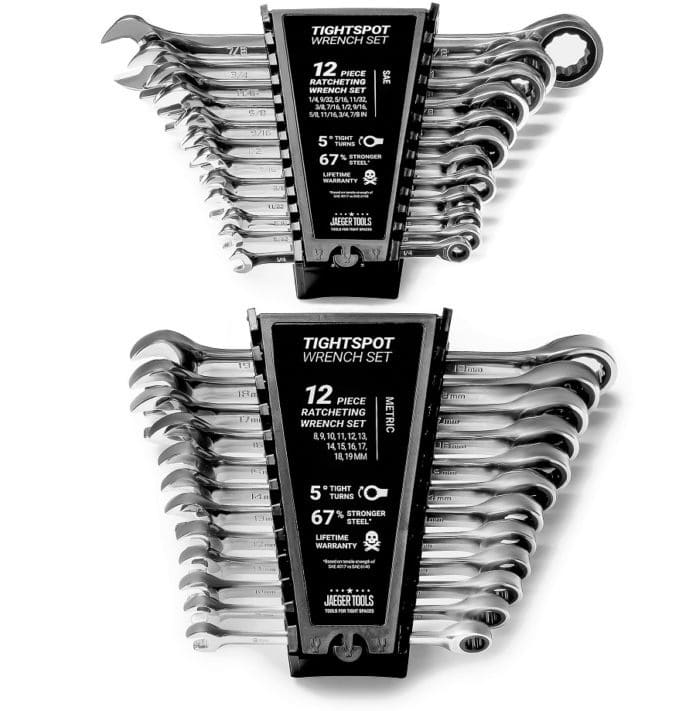 Are you familiar with the necessary tools used for tightening the nuts?
If you don't, that means you are ready to pay a hefty amount to the repairman for his services. Instead of this, you can buy a ratcheting wrench set for yourself  so that you can quickly fix anything at your home. This fantastic set is made to serve lots of functions, which means it is not only for a single purpose, as you can use it in various ways.
There is a reason to understand the importance of ratchet wrench since you definitely like to have it in your home.
The offered wrench is quite handy, and you can carry wherever you go. As we know that it is used for tightening the loosen bolt, you can use it without taking any help from others. It is specially designed to be distinct from the ones that are used by repairmen. We all are almost familiar with the different tools we used at our homes. The benefit of using this ratchet wrench set is that it comes with adopters, extender arm, removable socket, and removable joints. Thus, it can easily fit into nuts and bolts of various sizes. Apart from this, it is a kind of wrench, which is ideal to do its work in a reverse movement without removing wrench. This happens because of the ratcheting mechanism on which it is running.
Another benefit of using the mentioned set is that there is the availability of square fitting that allows it to get attached with ratchet, which gets fits on necessary nut or bolt. Above all, the most important characteristic of using this wrench set it tightly holds the socket due to the mechanism of the spring-loaded ball. The universal and adopters that are featured in ratcheting wrench plays a significant role. Talking about the universals first, they have two joints, which can bend up to 90 degrees allowing the wrench to reach any corner and move in a different direction. On the other hand, adopters can easily fit the sockets and to those who link one drive size to another one.
The ratcheting combination wrench set is truly an innovation for people who don't want to spend much on loosening and tightening the bolts. In simple words, it is truly a one-time investment as it can serve your purpose.