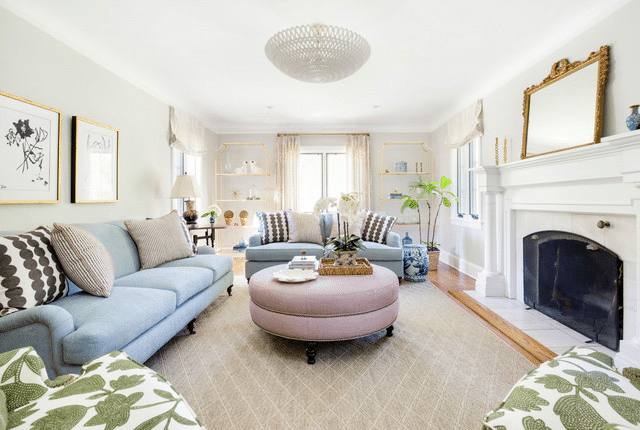 Decorating your home in the Art Deco style does not necessarily require that you do it initially. You can add some Art Deco designs to it even after you have already adopted another style. However, it is always advisable to do it initially if it is possible for you.
However, incorporating one thing or another to your décor to achieve this style is not easy. You need to follow some steps that will help you decorate your home correctly with items such as an art deco cocktail cabinet. 
In this article, there is a guide that will help you go through these steps quickly. Keep reading.
Colors
One of the most significant features of the Art Deco style is that you can choose the colors that you want for your home. Generally, this style looks fantastic with bright colors that are not only bold but also striking. Also, you can use contracts of these colors and still achieve the level of elegance you desire.
Mostly, you can choose to add red, pink, yellow, white, etc., which are the most eye-catching colors. However, if you do not enjoy shining colors, then you should find alternatives such as creams and beiges suitable for your living room.
Fabrics
When using the Art Deco style, some fabrics with floral colors do not bring out the look you may desire. Therefore, it may be a great option to overlook them and opt for solid colors. Generally, you need to ensure the fabrics bring out the theme you de=sire for your home, and some will not.
Also, you may need to add some bit of color, and the next suitable place to do it is on the pillows. Ensure you add some different blocks of bold colors to decorate the room.
Furniture
On furniture, you need to choose durable materials that will also last long. Also, they should have streamlined shapes, and most of all, they should have no frills. Some of the great options you may opt for here are zebrawoods, chrome, or mirrored pieces.
When having a full makeover of your home, you should not be afraid of buying enough material. Mostly, furniture such as art deco desk require a lot of material because it comes on a large scale. You should, therefore, have enough to avoid running out.
Lighting
During the era of development of this style, lighting could take different forms. The materials used in making the lights could be either glass or chrome. Remember, these materials were discoveries at the moment and, therefore, were the primary materials.
Besides, you could still use white glass for the same purpose. Colored Tiffany-style glass is also among the alternatives you could use. However, sometimes finding any of these materials at this time can be tricky. Luckily, there are new similar variations in the market today.
Conclusion
When trying to bring in that modern Art deco look into your home, it is essential to incorporate these elements. They are the best in bringing out that Art deco stylish look you admire in your home.