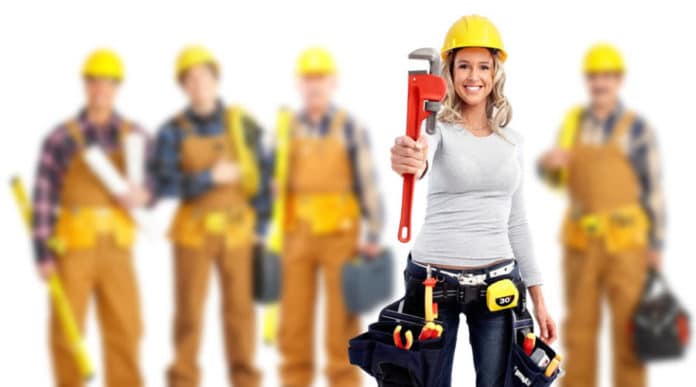 Guide Note With all the rumoured con-men involved in the contracting business, it can be difficult to know who to trust with your home repairs and renovations. Mahalo's guide on how to hire a plumbing contractor will provide you with some tips to help ensure that you are hiring the right person for the job.
Introduction
If you need plumbing repairs, are considering major home renovations or are building your own home and are not a plumbing expert yourself, you're likely going to have to hire a plumbing contractor. Although you may have heard horror stories detailing the damage caused by unqualified or untrustworthy plumbers, be assured that there are still reliable and dependable plumbing contractors out there. You may have to do some research to find a good plumbing contractor and may have to pay a bit more for quality work, but, in the end, it will be well worth the effort.
Get a Recommendation
Ask your friends, family or other trusted acquaintances if they have previously used a plumber who provided them with good service. If so, this may be your quickest and easiest way to find a reliable plumbing contractor. You can also visit your local hardware store and ask someone in the plumbing department if there are any plumbers that they would recommend to their customers.
Do Your Research
If you were not able to get a personal recommendation, you will have to do some research to find a reliable plumbing contractor. Open up the yellow pages or search the web for plumbers in your area. At this point, you should contact several different plumbing contractors or plumbing companies. Find out how much they charge per hour and try to get a rough estimate as to how long and how much your issue will cost to fix or your installation will take. Although your inquiries will depend on your particular situation, some other questions you should ask include:
How long has the contractor or company been in business?
Is the plumber bonded?
If applicable, is the plumber certified or licensed to work in your state?
Does the plumber provide a guarantee on their work?
Does the plumber have valid insurance?
Are there any personal references the plumber can provide?
After speaking with several different contractors, weigh your options and decide on which contractor you want to hire. In general, your choice should not be made solely on the contractor who gave you the lowest estimate. Rather, select a plumber who can answer "yes" to questions two through six above and the one who you felt most comfortable with.
Make and Sign an Agreement
Once you have selected a plumbing contractor, the two of you should work together to formulate a contract or agreement. Be sure that the agreement addresses any and all issues, including:
An estimate of how long the work will take
An estimate of how much the work will cost
If applicable, whether you or the plumber will be responsible for obtaining any permits
What type and quality of materials the plumber will use and whether these are included in the quoted price
How long the work is guaranteed for
Be sure to fully read the contract or agreement before signing it and do not do so if there is anything in the agreement that you do not fully understand or agree with.
Conclusion
Hiring a plumbing contractor is not something to be entered into lightly. If you hire an uncertified or inexperienced plumber, you may end up spending even more money to fix problems caused by shoddy workmanship. However, if you do your research and ask the right questions, you should be able to find a plumbing contractor that you can trust to do the work correctly the first time.