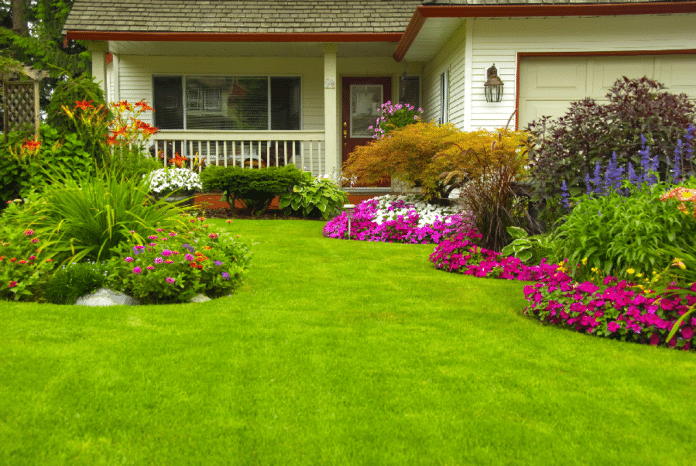 Having a garden in your home space is a great thing, and you must thank God for that. Having a garden means you have plenty of fresh air, and you can adore the beauty of nature wherever you want.
But if you don't look after it properly then you are doing a sin. At all times, you must care for your garden like your child. A garden space adds beauty to the home and renders positives around. And hence you must make your efforts to make it look beautiful.
The task isn't hard; it only takes your true concern about it.
Here we bring you some tips that will help you to make your garden beautiful.
Investigate
The first and foremost important thing is to investigate your garden. It means to find out what kind of soil there is in your area, what plants grow best, what care they need, and what kind of adjustments you can make. It will help you to save a lot of bucks while making purchases for your garden.
Buy Quality Products
You may think it's gonna cost you a lot, but the health benefits that a clean and beautiful garden will give you are all worthy. And also, there is no point in buying bad quality products as they won't last long. Don't buy unnecessary items but items like fertilizers, soil, and gardening tools are important.
Cleaning
First thing you need to do after buying the essentials is to clean your garden thoroughly. Take out all the weeds and other unwanted plants. Inject your effort and go from corner to corner. Collect all the stones and bring out those which can be used as decoration. And this thorough cleaning process should be done once a week at least.
Add New Plants
Add new plants in your garden and make sure to add a variety of plants. You can go with air purifying plants, flowering plants, medicinal plants, and fruit plants. Doing this will not only make your garden beautiful but also give you many other benefits. You can use old pots and containers to pot plants.
Stone Boundary
Make a boundary around every plant in your garden with stones that you have collected while cleaning. You can also buy garden stones from the market. You can make a boundary in shape as you like. This will give a vibrant look to your garden.
A Table In Garden
Bring that old table out from the storeroom and place it in the garden. There is no use to repaint it or get it repaired. Just clean it properly and let it give a classy look to your garden. Instead of putting chairs around the table, use big rocks or stools made of wood.
Hanging Plants
You must make as much use of space as you can. Add hanging plants to the walls of your garden. It can be done in a lot of ways as you can hand planters in asymmetry lines or hang them randomly.
And these little ways will give a beautiful garden that you will love to spend time in.