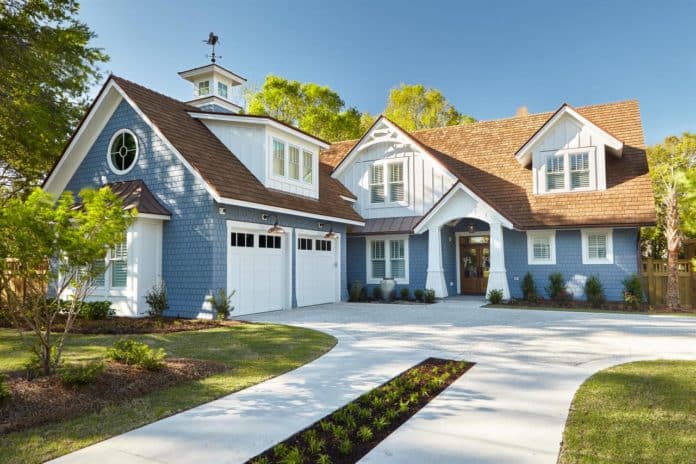 If you're thinking about selling your property in the near future, then you might want to consider investing in some renovations and improvements that will increase the value of the property. Such investments will add more value to the property than the amount you invest. As such, these investments are wise. With the summer season coming up, now is the perfect time to renovate your property. Higher temperatures and less rain mean that, should you have to do any work on the roof or on the house's exterior, then now is when it should be done. Anyhow, here are some of the best ideas for home renovations that can increase the property's value:
Redecorate your house

: Redecorating your house doesn't need to be an expensive affair. Simply adding a new layer of paint onto the walls or engaging in simple maintenance, such as hole-filling, can make your house seem so much more appealing to potential buyers, and hence increasing its value. Neutral colours tend to work well in attracting buyers, appealing to a broader selection of tastes.

Build a garden shed

: By building a garden shed or log cabin in your garden, you're giving potential buyers extra space to do something that they are passionate about. They might decide to convert it into an art workshop, an office, a yoga space, a storage area, a cinema room or otherwise.

Log cabins

make a property seem so much more attractive, and they don't need to be that expensive either.

Redesign your garden

: The garden tends to be something that really catches the eye of potential buyers, which is why a well-designed, beautiful garden can significantly increase the value of your property. Make sure that your garden feels like a good place to relax and to spend time in, rather than just an overgrown expanse of greenery. Be sure to trim the bushes, clear the pathways, and even consider installing a decking area.

Double glaze the windows

: This is especially important if your house is located near a busy road, a railway track or an airport. Constant noises coming from outside can really impact the price of your property, with double-glazing ensuring that such noises are kept to a minimum. Such home improvements could move your Energy Performance Certificate up a band, which could potentially add thousands of pounds to your selling price.

Make sure your front door is appealing

: It might not sound like much, but it really is. First impressions are important, and if one is immediately impressed when arriving at the front door, then you know that you've scored a point. If a new door is more than your budget can afford, there are still some things that you can do. Give the door a new layer of paint, for example, and replace the doorknob with a newer one. Even a new house number or name plaque can considerably impact one's impression of the house.