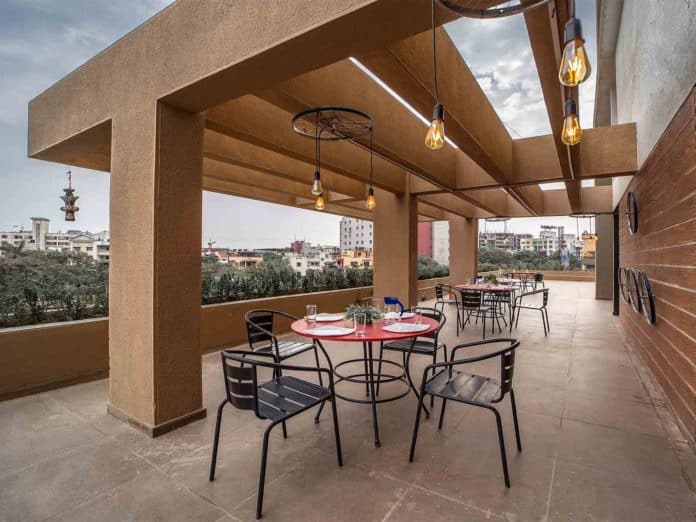 Pune is home to many educational institutions, which means it is also home to a large student population and a young professional crowd. The spread of Covid-19 has changed everything overnight, the lockdown was enforced and social distancing has become the new norm. People are staying connected with friends and family through video calls and schools and colleges have started giving online classes on video conferencing apps.
Covid-19 pandemic has enforced the concept of WFH into an officially mandated, strictly enforced rule. The concept of WFH is emerging from all sectors, from Information Technology to the teaching sector. This concept is new to a majority of the employees as Covid-19 has forced all the employees from across sectors to work from home for the first time.
Working from home offers many advantages including the flexibility of setting your own schedule, saving time and money by eliminating your daily commute however, it also comes with its own set of challenges.
If you are staying in a PG in Pune then one of the major disadvantages of WFH is, when you work from an office setup, the mindset is focused on work and home chores are the least of your concerns, which may not be true in a PG setup. Also staying inside your PG accommodation for long can take a toll on your mental wellness.
Therefore, one of the first things that we have to do is to set up a workstation that is both functional and comfortable. In order to create the ideal workspace, the first step is to determine what you need to complete your work on a daily basis. Once you're clear on that then the second step is to find the perfect spot that can accommodate those needs. When you are deciding on space try to choose one with a good view or else if you are facing a wall try and put up some nice cheerful pictures or posters so that you don't feel claustrophobic 
And since we're all trying to avoid going out to stores and malls besides a lot of shops are closed, you will have to create your workstation using the things around you. Brighten up your workstation with small potted plants, have a nice table lamp, and order shelves for the walls, online. You can play soft and soothing music in the background. Decrease the clutter on your work table instead use the shelves for keeping notebooks, paper, and staplers amongst other things so that you can work undisturbed. 
While you want your workstation to be welcoming to you, you don't want it to be welcoming to others. This kind of décor will be just right if you set up your workstation in your own room however, in case you choose to set up your workplace in the common area then you'll need to find a place which is away from noise and distractions like the TV, etc. and gets a lot of natural daylight as that makes the atmosphere more cheerful. Try and set your workstation facing the window that will be refreshing for fatigued eyes.
Ensure that your workspace is situated in a place that has a plug point so that you can use your computer or laptop and printer simultaneously. Also, check to see if the Wi-Fi connectivity is okay.
If you are hunting for a Hostel in Pune then you should consider professionally managed accommodations that provide all the comforts of living in a home away from home. They deliver world-class living experience through their high quality, technology-enabled, and service-led housing ecosystem. They focus on balancing personal zones (rooms and private spaces) with interactive common areas (dining halls, shared kitchens, outdoor spaces, entertainment areas). This creates a healthy mix of privacy and collaboration.