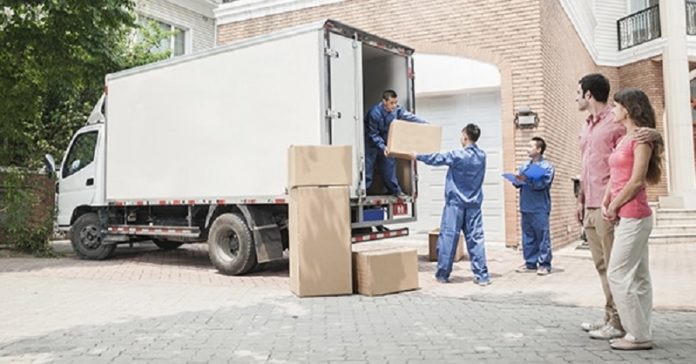 When relocating, the last thing you want to have is an unreliable company to entrust your belongings. Moving process involves a lot of packing, lifting, and loading which can all go wrong if you hire unprofessional removalists. So, with that in mind, what are the things you need to consider when choosing a removalist company to work with? Here are some things to consider in finding the best people to help you move.
Recommendations
Ask your friends and family members who have had experiences with moving companies from the past, and list down those who gave great services and impressions. By doing this, you can get reliable information since they have experienced it themselves, and not just from hearsay. When getting recommendations, you also need to consider the recency of their move, because other removalists may not have the same quality of service that they have from years ago. 
Company Insurance
Entrusting your belongings to a moving company is inevitable when moving, so having a written guarantee on hand with their insurance policy is a requirement. Removal companies who are giving you the peace of mind especially when you are moving valuable possessions is a plus. Accidents are unavoidable during move, so settling on a removalist with no written insurance is totally risky. Do not be afraid to ask, because you are paying for their service, and it is your right to know the things they do and do not cover.
Proven Performance History
A business who has been in the business for years and still being patronise by many says a lot about their quality of service. Being in the industry for long means more experienced professionals who have encountered different moving situations. It is always a risk to rely all your belongings to other people, more so with inexperienced companies. It is best to do your research and shortlist removals companies you believe will do the job well for you.
Transparency in Price
There are a lot of removals companies who provide you with a lower rate for moving but you end up paying more due to hidden charges accompanying the hourly rate. Choose a removalist company that discloses the exact amount that you will be paying hourly or for the whole move to prevent any problems after your move. Moving itself is stressful enough so paying unexpected charges can make it worse. Every move is different and being fully prepared and organise on your moving day is the best thing to do.
Online Reputation
In this digital age, it is very easy to look up reviews about a company. People nowadays leave feedback on services they used through star ratings or a comment. There are several ways to find these reviews including looking up to directories, listings, review sites, or even within the website. You can also check their social media for reviews or testimonials regarding their services. Not everything you see on the internet are actual customer reviews, but if you read thoroughly, you will know the real ones that can actually help you decide what company to choose for your relocation.
Services Provided
When you plan a move, there are a lot of things to consider when you are choosing a removalist to work with. If you are someone who needs everything to be packed, moved, and unloaded, your go to companies are those who are providing full moving services. You also need to determine the type and size of move that you are organising, because not all moving companies offer interstate move or service special moves like for heavy furniture, pianos, and pool tables. Be specific with the furniture that you will be moving and how many bedrooms they will need to pack and relocate. Most removalists have a limit capacity on their trucks, so make sure you are giving them the detailed information and asking them all the things you need to know. 
Avoid Dodgy Removalists
There are a lot of moving companies in the industry, and due to the competitiveness, dodgy removalists are alarmingly increasing in numbers. In order to prevent this from happening, do proper research and if something raises a red flag, do not settle and look for other reputable companies. 
Whether you are moving next door, within the suburb, or interstate, finding a professional removals company should be your priority.
One of the best removalists in Gold Coast, Brisbane and Melbourne is MiniMovers – it's worth checking out their services and pricing.
Having professionals that can do the job for you properly can help you save time and stress throughout your moving process.