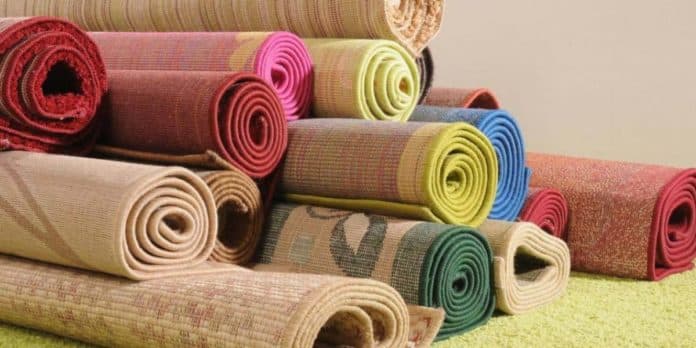 Many businesses and homeowners find themselves replacing the carpets over time in order to update the look and to make sure that they can keep at their best for branding. While many people consider removing old carpet for its drab look or stains that won't come out, they don't consider what happens to the older carpet after it is removed from the property.  Around 3.5% of all the trash that is found in landfills are carpets. America currently has over 4,000,000,000 pounds of carpet in its landfills and this can present a fairly significant problem over time.
The big problem with carpet disposal with landfills is that it's very slow to disintegrate. Carpets often contain a variety of plastics and some carpet can be made out of petroleum based products. Carpets containing oil will leach a variety of chemicals into the ground and burning these carpets can be even more dangerous to human health. Inhaling particles from a burned carpet could lead to an increased risk for cancer, asthma, heart disease and stroke. A better option could be recycling carpet or reusing carpet scraps where appropriate. Carpet scraps can be an excellent option for kneeling in the garden, for use in sunrooms, for use under the legs of chairs to avoid scratching floors and furniture and more.
Choosing the option to avoid carpet can be a more environmentally friendly option for your flooring. This is why many homeowners and business owners are choosing wood, tiles or ceramic is a flooring option to be more environmentally friendly. If you have older style carpet that you need to remove and that you would like to dispose of it appropriately, it could be a better option to contact a junk removal company instead. Companies like ours work with a series of charitable organizations to donate and redirect old carpet from landfills. Contact us today!
This post was written by Chad Merk. Chad is the owner of Dad and Son Hauling. Dad and Son Hauling is a family-owned and operated company that offers junk removal in St Petersburg FL. They do everything from full house cleanouts to simple appliance removal. Dad and Son Hauling is your one-stop shop for all your Junk removal needs.