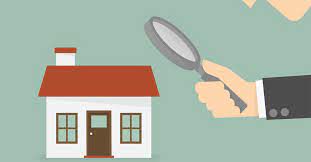 As the Covid-19 pandemic continues to instill a global recession and HMO licenses become hard to come by, buy-to-let markets have become a tricky environment for landlords to navigate. While new rules and regulations are incorporated in an attempt to rebalance the property market, buy-to-let landlords must be aware of growing sector changes that may impact their property management solutions. 
Skyrocketing House Prices
A rise in property prices is nothing new for landlords in the U.K. After all, they've been growing five-fold since the 1950s. However, with the pandemic in full gear, buying and selling have come to a sudden halt, placing short-term rentals in stasis. To put matters into perspective, the number of homes sold in March of 2020 dropped by a whopping 15%. 
Furthermore, rising interest rates and higher asking prices will make rental properties less attractive to prospective tenants. However, landlords aren't entirely void of methods for fast selling and can turn to solutions such as the high yielding properties that we source at ReadyLet.
Shifts in Private Residence Relief
Another hard-hitting change in regulations is the introduction of high capital gain tax when landlords sell their property. Prior to April of 2020, landlords were entitled to £40,000 of capital gain tax relief funds for letting properties that they were living in. Now, qualifying for the relief entails living in a property in shared occupancy. 
Paying Stamp Duties
Regulations have previously required landlords to pay a 3% stamp duty on buy-and-let properties they invest in. To cover a wider scope of the property market, the U.K. government is considering extending the tax for foreign buyers investing in local properties. Landlords must keep an eye on this potential surcharge in order to account for changes to property prices in the future. 
Prioritising Energy Efficiency 
As homeowners continue to prioritise energy-efficient solutions within the home, landlords should be working to achieve at least an E rating on the Energy Performance Certificate (EPC) for new tenancies anyway. However, these regulations have been adjusted to cover all existing tenancies—not just renewals. Any properties that uphold a rating of F or G will be classified as unrentable to looking tenants. 
HMO Licensing and Planning
Once allowed to transform a home into a small HMO (Multiple Occupation) of up to six occupants without additional licensing, landlords now have to abide by new HMO directives. Currently, landlords tending to HMOs with over seven occupants now have to apply for extra planning permissions. Though not yet implemented country-wise, local authorities are beginning to put a cap on bigger HMOs. 
Conclusion
Readylet Properties will work closely with every client looking to invest in the Buy to Let market, to make the most of your capital sum by sourcing property that will provide you the best rental yields in the UK and refurbishing , tenanting and managing the property going forward.  Get in touch with us today!