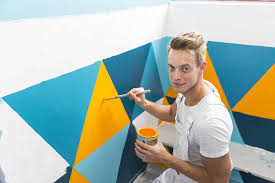 When you think to do something new for your home then one of the best, affordable and simple ways is, to paint the exterior or interior of your home. But it is not an easy task to paint on your own, more likely that you may leave scratches or improper painting on the wall. If you have a home in Central Oregon and you don't have knowledge about painting then you can contact professional painters. 
Here some benefits of hiring the best painters in Central Oregon. 
Give quality results
Some people think that it is easy to paint and they pick up the brush and start painting. But you should know that the results might not be appealing. As you do not know the right techniques, you may leave paint brush marks, or make many mistakes that might hamper the looks of the place. When you hire professional painters, they will finish painting in the perfect manner and add to your home's value. 
Solve structural issues
A professional painter is able to determine any structural issues in the wall. These small issues can create a big problem for you in the long term. They will fix the structural issues like water vapors, mold growth, and more as possible before starting painting. 
Good knowledge of latest patterns
It is an opportunity for you to give new colors and patterns to your home. They are able to make a range of colors and also suggest what color combination will perfectly match with your interiors and exteriors design.
Safety
Painting companies invest more in training, safety equipment, and right tools to your workers. So, they paint your home with safety tools which prevents them from accidents. 
Cleanliness and long-lasting  
 First professional painters remove debris, chips and clean the wall, and then they start the painting job. This painting job increases the life of painting. Only professional painters have the ability and resources to give the best look to your dream home.