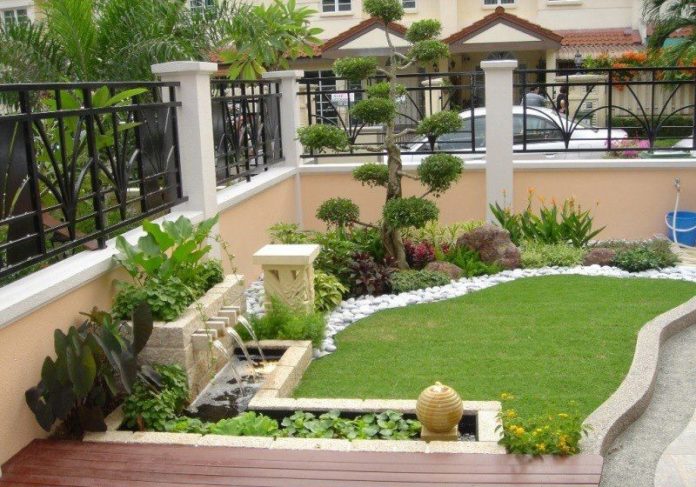 The previous year had us spending most of our time indoors. Being home almost 24/7 may have inspired some to do mini home makeovers to improve the overall indoor mood. This 2021, it's time to take the makeover party outside! Nothing beats a well-groomed garden. Maintaining the beauty of your outdoor grounds will surely invite good luck and positive vibes to your home.   
Why Should I Consider Landscaping?
First, having the appropriate landscape will allow you to enjoy outdoor activities within the comforts of your own home. Landscaping will also provide your property a place for socialization. Moreover, if your garden is beautiful, you would not hesitate to invite guests over! 
Furthermore, landscaping will give you the luxury of having nature at your doorstep. Landscaping will allow you to go all-natural. Having well-maintained plants in your garden will contribute to your overall physical and mental well-being. 
Lastly, having a landscaped garden can be your contribution to environmental protection. You help your neighborhood enjoy the fresh and cool air by having trees and plants in your garden. Also, landscaping reduces soil erosion and provides habitat for local animals.
Should I Hire Professional Landscaping Services?
Now that you know all the benefits of landscaping, you may become tempted to do these garden improvements yourself. However, landscaping your outdoor property is more complicated than you think. Achieving the perfect garden requires extensive research and planning. Moreover, growing lush green foliage is harder than it looks! Landscaping is more than just trimming grass and moving rocks around. Availing landscape and gardening services will be the wiser choice in this situation.
Now is the time to hire professional landscape maintenance services! Whether you are going for a cheery, modern, picturesque, or professional allure, professionals will surely bring your vision to life.
About Us
Hello! We are B2S Specialist Singapore. Our company takes pride in the reputation that we built in the landscaping industry. We provide consistent, reliable, and excellent services. We ensure that both our residential and commercial clients are satisfied with the landscaping and cleaning solutions we provide.
We strive to rise to your standards by working efficiently and imparting reliable service. Installing urban and modern landscapes may be difficult for some companies, but not for us! Read on to know about our commitment and the high-quality landscaping services we offer.
What We Do 
We will plan, design, install, and maintain your outdoor spaces. To achieve that, we carefully consider your personal preference and the aesthetic appeal of your chosen landscape design.
We do everything according to how you want it, and we do it efficiently. Our landscape services include:
Tree Pruning

Shrub Trimming

Edging

Mowing

Mulching
With our experienced and reliable team, we will bring life to your dream landscape. If you are in Singapore and are interested in our packages and services, do not hesitate to contact us! We are excited to work with you and turn your vision into reality.