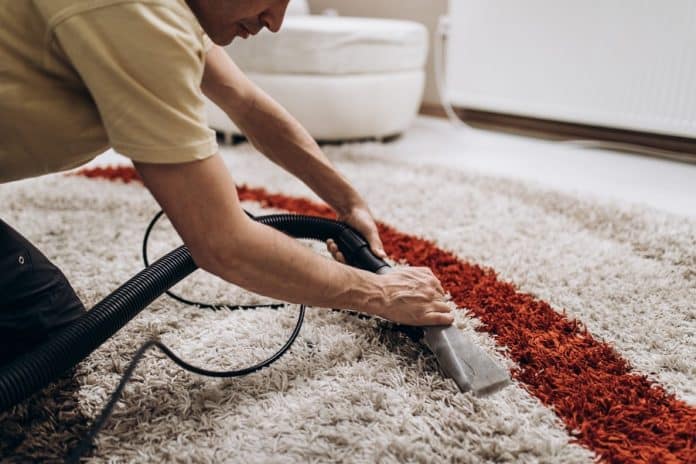 We all want our home to be clean and tidy. But with so many things in our homes, it's hard to know where to start! Carpets are one of the largest furnishings in our home or office, so it's especially important that they receive regular care. Carpets set the ambiance of the room, providing a unique look and feel. However, without proper care, they can collect dust and debris, leading them to look dull, lifeless and become a breeding ground for bacteria and viruses.
If you're wondering whether your carpets are in good shape, here are some signs to look out for:
Allergies keep coming back
Carpets can become a breeding ground for dust mites, allergens, and bacteria that get stuck to them. Over time these can start circulating inside the home triggering allergies and sickness. Removing these with your householder vacuum cleaner can be difficult and time-consuming. One of the easiest ways to tackle this is by investing in a professional carpet cleaning service. This can help eradicate allergens, bacteria, and relieve allergy sufferers in your home.
Whenever your guests enter the home, one of the first things that they will notice is the smell. Bad smells can be off-putting for guests and dirty carpets can often be the culprit if they aren't properly cleaned. Wet carpets, can result in the development of mold and mildew. Not only can these bring about bad odours, but they can affect the air quality and harm the health of people in your home. By contacting professional cleaning specialists, they will inspect the carpet to get to the root of the problem and resolve it swiftly and effectively with their specialist equipment.
When your carpet starts looking dull, it is the most common tell-tale sign they require a cleaning. Over time, the carpets start wearing and tearing reducing their life span, meaning they need to be replaced sooner than needed. With a regular cleaning procedure, your carpet will start looking vibrant and dust-free. The experts will provide a deep cleaning of your carpets, removing stubborn stains, transforming the dull appearance and restoring their natural colour.
As we've learned in this article, dirty carpets not only change the look of your home but can also have a direct effect on the family's health. Basildon Carpet Cleaners have been specializing in the cleaning of carpets, upholstery and other items for many years and always make their clients' satisfaction their top priority.