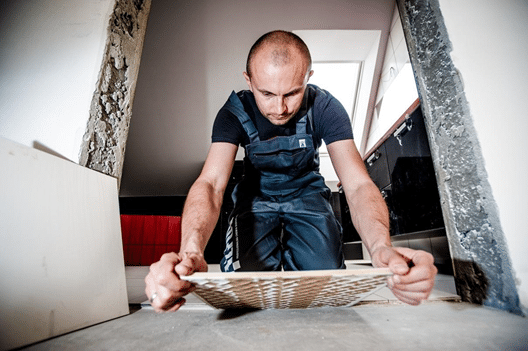 The world of construction has seen a steep rise in the popularity of tiles, which has led to a number of tile manufacturers joining the business. It is difficult to imagine a construction project without the involvement of tiles. From flooring to walls and kitchen to bathrooms, tiles have left no space untouched. Their affordability, variety in terms of colours, textures and patterns, and low maintenance, has ensured that tiles will retain their prominence in the construction industry for a long time.
While they do make for an excellent choice as interior decoration, it is important that they are stored and installed carefully to avoid early wear and tear. This will not only help maintain the quality of the tiles but also keep them intact over the years. Some of the important things to keep in mind for proper storage of tiles include:
Stacking: Knowing how to stack tiles properly is an important aspect of tile storage. Placing a couple of boxes on top of each other is an adequate way to stock up the tiles. But one should be careful with large quantities of boxes. In case of a huge number it is advisable to store them in the factory style with tiles stacked vertically on edge rather than flat.
Moisture: Tiles are not porous which works in the favour of storing them. They do not soak up water so they won't freeze or crack due to water expansion. They are not subjectto rotting or moulding as the material itself does not retain water. The outer storage boxes such as cardboards might get ruined but the tiles in themselves will not be affected.
Organization: If there are a variety of tiles in terms of colours and patterns that need to be stored in one area, proper organization and labelling of tiles is recommendedto be able to locate the required item easily. It is also advisable to put thicker tiles at the bottom and lighter and thinner tiles above them. A pyramid style stack works best in these situations.
Tile contractors are well aware of the importance of sturdy and resilient counter tops within the house. This is achieved by a flawless and immaculate installation of tiles. Irrespective of the type of tile you use or the brand you choose, if the very foundation of tiles is not accurate, it will never give you the desired outcome. Be it Kajaria floor tiles or Somany tiles, the end result depends on the perfection of installation to a large extent. When placed accurately,the tiles remain intact even after years have passed from the day they were installed.
From finding a good contractor to planning a layout, here are a few things to keep in mind when planning tile installation.
Choose a reputed contractor: A reputed contractor can turn an ordinary space into a good looking and appealing project, while a bad contractor can put even the best of raw materials to waste. So when planning tile installation, always ask for recommendations from people in the business.
Compare work proposals: Confirm that the basic of the material and square footage are similar in all the proposals available. Look carefully if there are any differences and then single out proposals that best suit your needs and requirements. Make sure that all the details are covered in the proposals and nothing is added once the job is in process.
Get the details: Concentrate on the plan and way forward adopted by the contractor. Keeping in mind the areas that are often overlooked, ask about the plan for edges while flooring. Ask the contractors to add the specifications for any prep work required like a cement board backing for shower tile or a plywood underlayment for floor tile. Check the contractor'slicense and proof of insurance before finalising anything.
Layout planning: Tile placement requires a judgement call based on how you want the space to look like, the perception portrayed as one enters the room and the view as one sits in the room. For instance, if there is a prominent open wall and other walls mostly covered by furniture, interior designers generally prefer using full tiles on the open wall and cut pieces behind chairs and bookcases. It is best to test different tile layouts once you have the tiles on site.
Buy Extras: This is an important aspect to keep in mind. Even though tiles are rugged, there might be situations where one might drop a heavy object on the floor that damages the tiles. But you wouldn't have to worry if you have spare tiles to mend floor. So it is always advised to buy a few extra tiles when starting with a tile installation project.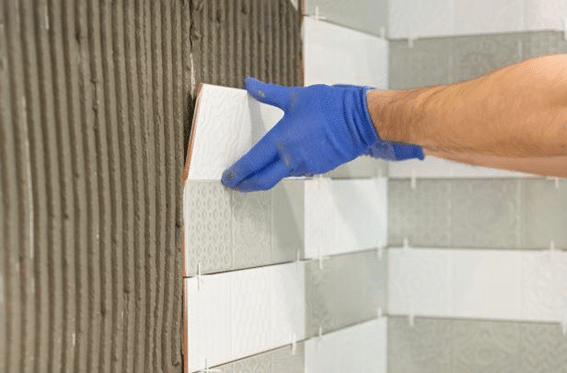 With these tips on tile installation and storage you no longer have to worry about their maintenance or the quality of work being done. To get the best price quotes for tiles and other construction materials required, BuildSupply is your go to platform. It allows you to discover and compare Kajaria tile prices to other company tiles and chose the one best suited to your needs.