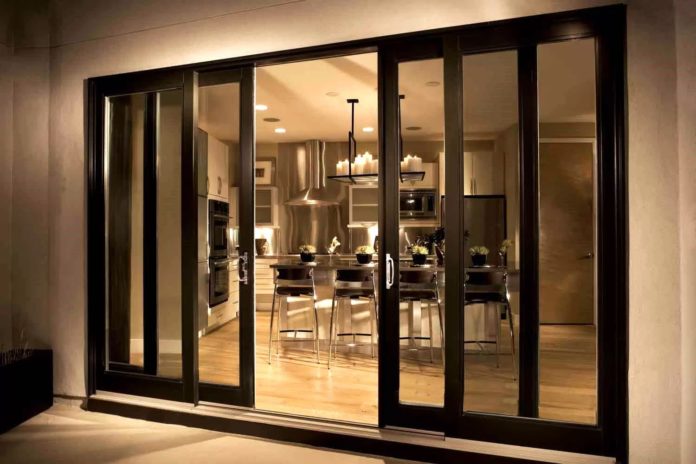 The beauty of your house is best reflected in its doors and windows. They can make or spoil your first impression. While there are many products available in the market for doors and windows, the trend speaks highly of fiberglass.
No doubt, other materials have their benefits, but fiberglass helps you achieve the desired appeal for your house. When it comes to setting up a sound first impression, there's no second chance. You have to make it in the first shot itself.
So, if you are already planning to replace your glass windows & doors, you must choose fiberglass.
Here's why.
Four reasons why fiberglass is the best option for glass doors and windows
Strong Material and High Durability
Fiberglass was developed to address the durability demands for window frames and doors. It is highly resistant to break under tension. The behavior is similar to that of steel frames.
Nothing can be more durable for you than fiberglass if there's a risk of breakage by your children or pets. It has superior strength, which imparts it a larger size, accommodating more substantial glass expanse without any additional support.
Fiberglass doors and windows can even last around eight times longer than glass or vinyl. It means you save your recurring expenses in getting the doors and windows replaced. Moreover, it can withstand any weather conditions and does not warp or rot due to temperature fluctuations. They don't rust and have a solid wear and tear capacity as compared to other materials.
Water-Proof and Excellent Insulation
Fiberglass is impervious to water, meaning, the rainy season will be a delight more than stress for your doors and windows! They have in-built drainage systems in them that increase their energy efficiency and longevity. This property also makes them better insulators.
There are channels in the fiberglass frames that keep it away from the outside temperature and drain out the water away from the windows. The doors are filled with polyurethane foam to provide additional insulation and increase energy efficiency. It also contributes to enhancing the appeal and comfort level of modern homes.
Fiberglass doors and windows outweigh steel and wood in their insulation properties. That is, if you use these materials, you can expect cold in winters and hot in summers. While with fiberglass, there's no such effect at all, even in extreme weather conditions.
Beautiful and Attractive
If you are concerned about the beauty and aesthetics of your house, nothing is more appealing than fiberglass. Their resilient and robust nature makes them resistant to minuscule nicks and scratches. This is why they appear bright and unclouded, reflecting a glistening look.
Earlier fiberglass was either pigmented or painted. Over time, it evolved to acrylic-enamel or dry-powder coated fiberglass. As a result, it became a trusted substrate for your glass doors and windows.
Fiberglass doors would leave people spellbound when they pass through your house. There's a high technology employed to manufacture it. Sometimes you would even fail to differentiate a fiberglass door from a wooden door. The technology gives fiberglass different grains that give it a wood-like appearance.
Staining options fulfill the rest. You can choose from a variety of colors to stain your fiberglass doors and get the feel you desire. Select the one that complements the style of your home's interior or exterior.
Low Price and Maintenance Costs
The price of fiberglass doors and windows can vary depending upon the feature you're looking for. A standard fiberglass door with no glass and hardware will cost less than an extra decorative glass layered door. If you want something more sophisticated with sidelights, decorative glass, and transom window units, the price range would be higher.
But, regardless of costs, it is more like a one-time investment and years of benefits. Among all the materials available, wood needs significant maintenance, and fiberglass stands at the bottom of the list. After installation, there's no need for any upkeep. The fiberglass is resistant to rust, dent, rot, weather conditions, fading, twisting, and repainting. So, you are exempted from any further maintenance costs.
The Bottom Line
If you're willing to revamp your house with glass replacement and installation, fiberglass is your best bet. Apart from look and comfort, it imparts durability and higher energy-efficiency to your doors and windows.