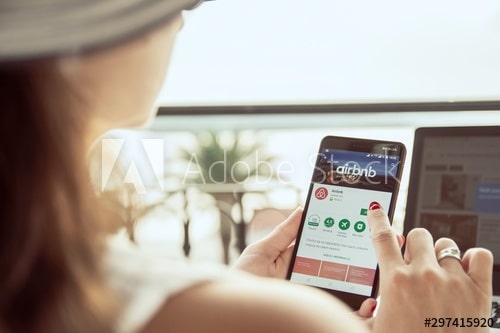 The success of your rental offer through Airbnb depends on the level of satisfaction of your guests. Their reviews and ratings will do more good than an emphatic description and gorgeous photos will (although high-quality pictures do help attract guests). How do you obtain these five-star ratings? By offering a five-star hotel experience without the price tag. In other words, you want to become a Superhost.
Here are a few tips to help you get the most out of your Airbnb!
4 Tips to Get the Most out of Your Airbnb
Perfect Your Décor
The best Airbnb hosts let their home reflect their personalities. There are a few touches you can focus on to make sure the stay is as comfortable as possible. If your décor is modern-minimalist, consider making a few changes to warm it up. Accessories that spell cozy are a good example, like fluffy pillows and throws on the sofas and armchairs.
In contrast, clutter is scary. If you tend to cover every console or side table with knickknacks, take a tour and remove some. You can leave the objects that have a story or an interesting design.
If the color palette is vibrant or deep-hued, decorate with simplistic white bouquets, or even a single white bloom here and there. If your style includes whites and pale greys, add a few splashes of color.
Create an Experience
Help your guests create memories during their stay. You could design a little book that lists unique activities in the area, the best restaurants, shops and markets not to miss, a map of hiking trails or snorkeling spots.
If you have gorgeous views that are unfortunately barely noticeable due to structural barriers, consider a remodeling project. Take down a solid wall and install frameless sliding glass panels. The "wow" factor of an unrestricted view of the ocean or majestic mountains is well worth the investment. Bring the outside in, which will convince your guests to book again.
Thoughtful Details
There are many ways you can make a difference. If your listing offers more than a place to eat and sleep for a few days, you're increasing your chances of repeat and new business. This can be as simple as trays of snacks, or more sophisticated like a pile of books to read by a comfortable chair with an easy-to-reach lamp.
Another option is a welcome gift. It needn't be outrageous nor expensive: a bottle of wine, a bag of local products, or tickets to a museum or attraction make a great welcome gift.
Expand Your Reach
People traveling with children and/or pets often struggle to find a suitable booking, as do large groups. If space allows, market your listing as furbished to accommodate a higher number of guests than average. Transform a large bedroom into sleeping quarters for two couples or outfit a room with sets of bunk beds. In the living room, replace the sofa with a sofa-bed.
If you are concerned about wild parties, you can get the Party Squasher app and easily avoid disasters.
Hosts are also often reluctant to accept pets. You can ask for a security deposit in case something goes wrong. And if children are messy, your cleaning service can take care of it.
To get the most of your Airbnb and optimize bookings, you need to make the most of your house's potential and hone your hosting skills. From one big project that transforms the space into small details that spark gratitude, you can make your guests happy and increase your revenue.