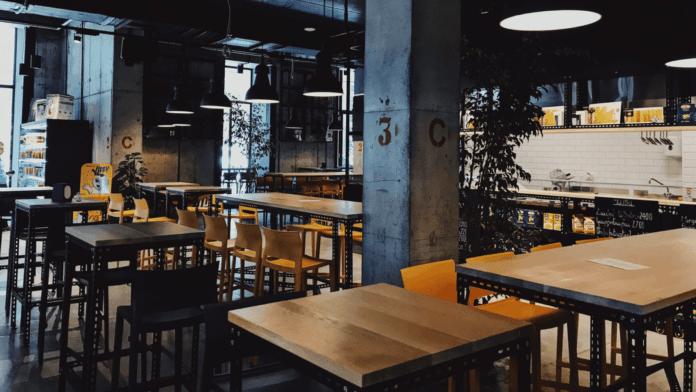 The layout of a restaurant is the first step to creating a feel-good scenery customers desire. Therefore, it is important to accentuate your restaurant's appeal by providing an amazing design that would enhance the desired atmosphere of comfort.
Deciding on a desirable seating for your restaurant floor plan may seem relatively easy more or less. However, in achieving the best possible design look for your restaurant, it is important to consider several factors that may be necessary for boosting your floor plan.
Luckily, we are here to make the decision even easier by outlining five things you might want to know about before embarking on the journey of picking a layout for your restaurant furniture.
Determine the Seating Capacity and Spacing
The available space allocated for the dining area of your restaurant should be a prime consideration. Typically, restaurants employ the 60-40 allocation rule. Here, 60% of the entire floor plan is earmarked as the dining area while 40% makes up the kitchen area.
Knowing the seating capacity of your dining area helps ensure that a suitable number of seats are fit into the available space without hampering the functionality and comfort of your restaurant space.
Also, a good consideration here is the spacing arrangement between furniture. Restaurants may be constrained to local business regulations or standards for furniture spacing in the dining areas. However, it is also important to consider the type of restaurant in expanding or maintaining such spacing standards.
For instance, a fine-dining restaurant where food is served in meal carts will need enough spacing around furniture arrangements for easy maneuvering.
Considering the Style
A good factor to consider in choosing the layout of your restaurant furniture is the general style of the restaurant. This is because consistency plays a huge role in deciding a suitable layout.
A restaurant that intends to serve traditional local cuisine may opt for furniture layout options that are in tune with the acceptable culture. Restaurant furniture that gives off a serene home feeling may be used. Also, the placement of such furniture will go a long way to achieving this look.
For example, wood material tables and chairs built-in standard heights may be ideal when placed under warm lighting to indicate family intimacy.
Choice of Furniture
Another important factor to consider is the choice of furniture to use. This is important for several reasons, one of which is style. The quality of furniture you choose not only brings out the style of your restaurant it also goes a long way in proving its worth in terms of durability.
Although restaurant furniture suppliers typically provide commercial-grade furniture for restaurants, it is important to choose easier to clean and maintain quality products from your furniture supplier.
Also, the choice of furniture may include the style and shape of the furniture. Space-efficient furniture shapes like square or rectangular tables are ideal for fast-casual venues or cafeterias.
Furniture style also determines their placement in the layout. For instance, portable tables and chairs can be placed anywhere in the dining area while anchored seating like booths is best attached to the wall.
Deciding On a Room Layout
The room layout of a restaurant goes a long way in choosing a desirable furniture layout. It is important to consider whether to use multiple rooms as dining areas or a single open space depending on your clientele.
While single open spaces can be manipulated into fitting several concepts, multiple rooms may be ideal in creating spaces suitable for people who need different private experiences.
It is important to use furniture layouts that not only create an easy flow into each area but also enhances the appeal and purpose of each area.
Creating Balance
The furniture layout you choose should show a well-thought-out plan. Placing different styled furniture without a strategy may appear tacky.
Also, the contrast between furniture placement, visible views, colors, and lighting should be complementary and designed to appeal to the customers.