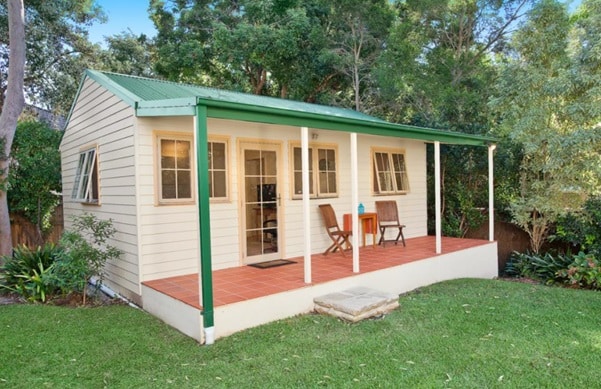 It shouldn't come as a surprise to know that granny flats are surging in popularity around Australia. There are many reasons for this, but perhaps the most obvious is that people are constantly looking to get more out of the property they already own – particularly with housing prices constantly climbing – and granny flats are the perfect way to do this. If you've been interested in the idea yourself, you're certainly not the only one – in this article, we take a look at what goes into building a granny flat to give you a better idea of whether or not this great housing might be for you.
Getting started with granny flat construction
Whether you're looking for a granny flat for sale in Bendigo or are wanting to start from scratch and build a custom design, there's a lot to love about granny flats. If you're intending the build one from scratch, the first step involved will often be to find a registered builder to construct the flat for you. This shouldn't be too difficult a step, as it often simply requires you to do some research and find a builder who has demonstratable experience with building and/or modifying granny flats. A lot of the time, you might even find that some reputable builders can show off an entire display home village to show you exactly what they can make for you, which can ensure you develop an even better understanding of what's right for you. plus, they can obviously advise you in a one on one discussion if you share what you want to get out of the project. This will also allow you to get an estimate, particularly if you mention your budget beforehand as this will be taken into consideration in the builder's recommendation.
Doing your own research
Although a builder can be extremely helpful in offering recommendations for you and your granny flat build, they won't be able to provide all of the answers you need. Consider your future needs and what you might need (or not need) in the eventual build. After this is worked out, get in touch with your local council to work out what regulations and building laws are relevant to the building of your particular granny flat. This might involve things like your granny flat having certain areas separated, such as bathroom, living and cooking area. After everything here is approved, you can receive and commit to your final estimate – do make sure that there is some wiggle room in your budget, as there are always potential issues that exist in construction work, and you don't want to be able to not afford to get out of it if they come up.
Time for construction!
After you have a very firm understanding of what you want and have obtained all of the relevant required approvals, you can then start the exciting build. This will initially involve your builders preparing the site for construction, which can mean clearing debris or whatever else prep work they deem fit, and then excavation can occur before the construction of the granny flat itself begins. If you committed the appropriate amount of time to plan beforehand, your granny flat construction should then go off without a hitch!