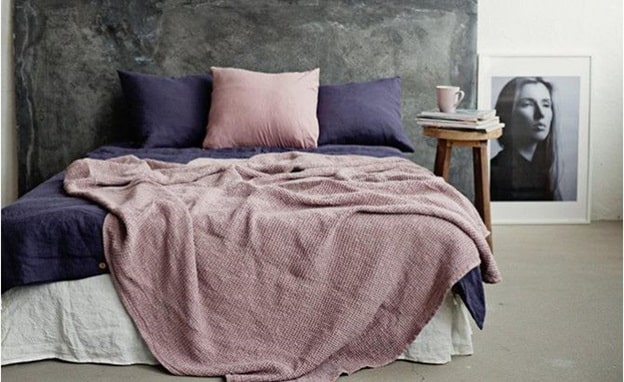 How well do you know your fabrics? While satin silk is a definite sign of opulence and plushness, cotton is more down-to-earth and humble. While jute is the macho textile durable to the core, lycra is delicately soft and cozy.
How about we introduce you to a textile variety that possesses all the above qualities and more?
Welcome to the world of Linens
Possessing linens, in the bygone days, would be a sign of prosperity and virtue, an advantage not everyone from diverse walks of life could enjoy. However, fast forward to the 21st Century, and the same textile that was once the apple of the eye has now been made available to the common crowd of humble fashion enthusiasts, owing to its increased popularity and versatile light-weight nature. While linen does make a smashing option for clothing with its sublime and modest aura, the best usage for linen so far, for us, has been in household sections, linen bedding and curtains to be precise. For instance, you can never replace a beautifully woven, richly dyed, lightweight breathable bed sheet with anything else for the simmering summers when all you look for is some comfort masked in cool nuances.
How can you use traditional linen to add a contemporary touch to your home?
A question that has been haunting interior décor lovers for a while now. Fashion, as we see, need not be restricted within stereotypical decors. You can always branch out and make a trend of your own through something as enigmatic and functional as linen. You can use linens for your Bed Sets, table Runners & coasters, curtains, furniture covers, and more.
Why Linens over anything else?
There is a never-ending list as to why linens are one of the best textiles you'll ever come across, but we'll only list the basic few that becomes a crucial part of linen's characteristics.
Linen is summer-ready for you. Not only is it breathable and lightweight, but also made organically using flax which makes it sweat absorbent and heat reflective.
The natural flax fibers used to make linen fabrics are known to be 3X stronger than that of cotton making it immensely durable and long-lasting.
Linens are literally carefree textiles. They don't need expensive dry-washes or home care. We just need to ensure we don't repeatedly use harsh chemicals or detergents as it may wear down the fiber.
Shop the best from accredited sources
Check out these king size bed linens available at Magiclinen website. Aren't they simply majestic in their own modest way? You can shop more linen bedding, curtains, table covers and more online, but the trick is to make sure you're only purchasing 100% genuine quality linens and that too, from credible and authentic linen experts like MagicLinen.