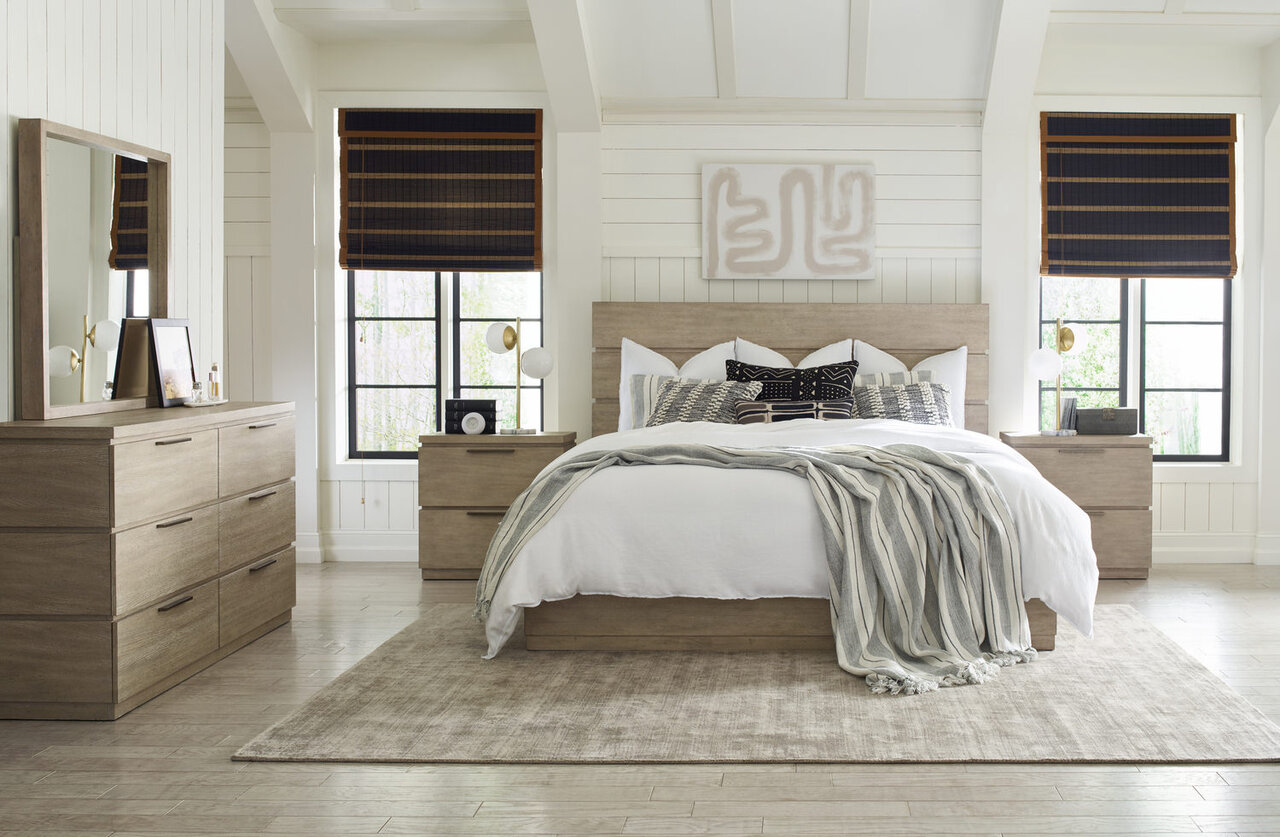 Redesigning any room in your home can be daunting, but the room where you spend a third of your time even more so, because not only must you work out which furniture will properly fit in your bedroom and meet your style demands, but the more pieces in a set the more expensive it must be, right? Nope! Happily, you have plenty of options for redoing your bedroom.
To begin, it is important to understand that contemporary bedroom sets now incorporate more than just a single function for each piece. These multifunctional bedroom sets help reduce the number of pieces required to properly furnish your bedroom and, as a bonus, they come in a wide range of options for any budget. Finding a good value starts with being aware of your options, and many online retailers also offer monthly financing that gives you the ability to invest in higher quality furniture that will last without the strain of a larger one-time expense.
What matters when choosing a bedroom set is to find the best fit for your lifestyle as well as for your physical space. If your bedroom is smaller or oddly shaped, such as rooms with a narrower footprint or obtrusive radiator, multifunctional sets are a great space-saving solution. Lofted beds provide enough to install a complete office where you can work from home as needed without converting another room for the purpose. Trundle beds, and bunk beds, are ideal for kids or for sleeping guests without reducing floor space. You can even opt for a bedframe with built-in bookshelves or tons of extra storage space. For any room with limited closet space, this is the way to go.
These bedroom sets are also set. Yes, it sounds self-explanatory, but consider how difficult it can be to match individual pieces of furniture to create a sense of cohesion within a room. A bedroom set naturally ties a room together without the added expense of accessories or other furnishings. Find hundreds of bedroom sets for less at 1StopBedrooms to take advantage of free shipping and a price-match guarantee.
Perhaps the best advice when seeking out a new bedroom set is to carefully consider how you use your space and what features will have the greatest impact on your life. Then, check the specification against your space to ensure that you will be able to take full advantage of these features. A clever way to prepare in advance is to use painter's tape to mark off where you plan to arrange each piece of the set within the room. This gives you a better sense of what the final visual will be and can prompt you to troubleshoot any potential obstacles. Once your set is installed, well, you don't have to do much else. The hard work is done for you! That said, a single focal element can help to round out a room, so consider putting up a favorite piece of art or bringing in an area rug you enjoy to tie it all together.