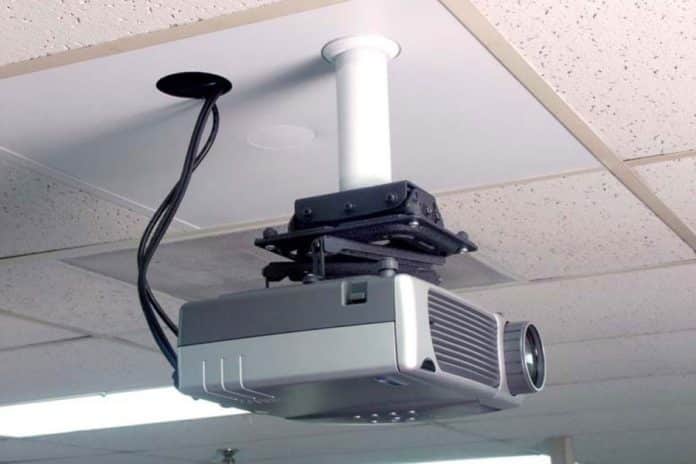 The home theatres and the Dolby sound systems are the current trend of entertainment. Those who are fond of enjoying immersive and practical viewing experience do not hesitate in spending handsomely on acquiring the latest projectors with humongous screen to acclimate their surround sound systems. Hence to enhance your viewing experience, you need the best projector mount for the proper placement of your valuable projector. 
Projector ceiling mounts and projector wall mounts are a popular choice for areas that lack adequate equipment or space to place a projector. Projector ceiling mounts are installed on the roof or ceilings whereas the projector wall mounts are used for installing projectors directly above the screen. Though choosing a projector mount is not a tough job but you need to consider certain things while making a purchase.
Tips to Choose the best Projector Mount
The Kind of Projector Mount: Knowing the type of projector mount is of utmost importance when you are planning to purchase it. This decision depends on which place you want your projector to be installed. Whether you want your projector to be mounted on a ceiling or wall or keep it on a stand, the projector mounts provides complete security to your projectors. Projector ceiling mounts are not feasible for rooms with false or low ceilings. In such situations, the projector wall mounts can be used.
Consider the Weight bearing Capacity: Available in various sizes, the projector mounts can uphold projectors up to certain weight. You can understand the weight-bearing capacity of the projector mount from its size, structural strength and the design. Small or medium sized projectors can be installed on smaller projector mounts. With time, the small projector mount may deform or bend with the weight of a big projector. Hence, be certain when choosing the right projector mount that it is of superior quality and well designed to support the weight of your valued projector.
Adjustable or Fixed Model: Another important factor to consider when choosing a projector mount is whether you want get it fixed or have an adjustable one. If you choose a fixed mount; the projector cannot be moved once it gets installed. However, in the case of a rotating or an adjustable projector mount, you have the liberty to move or change its position according to your convenience. Adjustable projector mounts are simply the best choice for those who require a portable option.
Height Adjustment: The ability to adjust the height ought to be taken into consideration when choosing a projector ceiling mount. Very few models support the feature of telescopic height adjustment. In case of low screens, you can adjust the projector from the ceiling according to your requirement. Using this feature, you can lower the projector to get an enhanced view on your screen. These kinds of projector mounts are suitable for small sized rooms as well. While watching movies, you can extend or retract the projector accordingly. Extendable varieties of projector wall or ceiling mounts are also very popular. 
Different projector mounts may have varying capacities, qualities and telescopic adjustments. Hence, select one that fulfills your installation requirements. 
Get in touch with UltraLift Australia when you are looking for the best projector mounts.