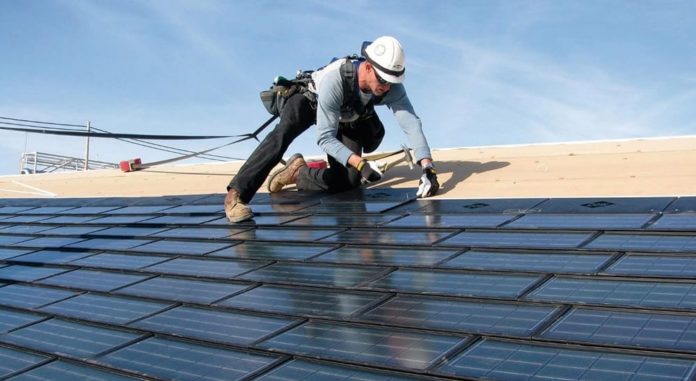 If you need to replace your roof and you need to get roofing done for your house or office then the first thing you need to do is find a Roofing company and as we all know that these days there are lots of Roofing companies out there, so one can easily get confuse, that which one should they go for. So, here we will tell you few tips on how to choose the best Roofing company out there, have a look;
'Word of Mouth' is one of the best ways to know about something. So, the very first thing you need to do is see is anyone in your neighborhood recently got their roofing done and if not in neighborhood, ask around, your friends, relatives or anyone must know a good and a reasonable Roofing company and once you find someone, ask them about their experience and everything you need to know about the Roofing company, this way you can trust the company easily and you have known a little background about it as well. Visit here for more.
Don't forget to check for License and Insurance; 
Once you have found the company, whether through word of mouth or online this is what you need to do next. Do not forget to check if they have the license for construction or no, most companies have their license framed on their office so that the client can easily see it but some of them do not, so what you do is you ask for it and if they easily show it to you, it is fine but if they do not, then something is fishy and do not give your contract to them, go find a new Roofing Company but do not go with the one who does not have a legal license and also do not forget to check about insurance, companies which are proper, all have insurance because this is a risky job and having an insurance is a necessity. 
One mistake which a lot of people make is that they decide things with the Roofing Company and everything is done orally, no one writes it down to keep a track on it and at the end of the day the things that were promised never happened, either one of you forgets or the vendor does not remember as nothing was noted and signed. So, keep this thing in mind that whenever you are discussing something and both of you agrees to something, write it down and get it signed by both the parties so at the end of the day you know the things which has to be done and if they do not get done due to any reason, you can ask for some money back or any kind of compensation. 
Many Roofing companies ask for full advance payment but do not ever do that, you can pay some percentage in advance to book them but never pay full because it happens a lot that once they are paid full, they do not give their best and try to finish the work as soon as they can so that they can start another work. So, remember no matter how much the company insist, do not pay them full in advance, keep some money with you and pay them once the job is done and you are satisfied with job.  Read more here  jnsconstructioninc.com/ 
So, these are the few things you need to do if you want to find a good and a reasonable Roofing company and also keep the other things in mind when you are finalizing the company, it will help you a lot. It might take a little bit extra time and more effort but at the end of the day it will be worth it, if you want to find the best out there and you also need to stay in your budget then you have to spend some time finding the best as well, if you will not ask around and just go and hire the first person you will come across, you might not know what are you missing on and you will be paying more as well.