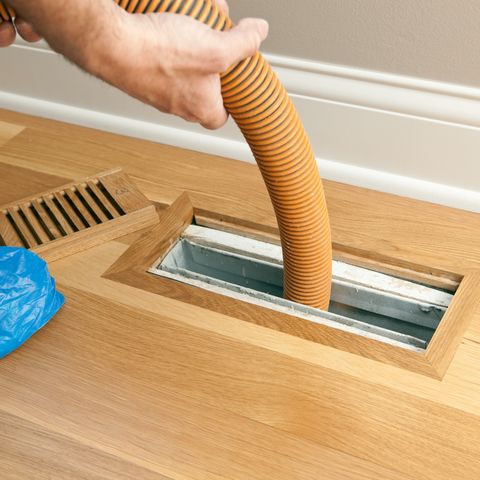 If air ducts aren't cleaned properly, it will pave the way for a lot of difficulties. Furthermore, ducts can also lead to insects, bacteria, debris, and rodents affecting the entire house. The contaminants from the duct can cause several problems, especially respiratory problems. If you are already suffering from different conditions like allergies and asthma, you should consider cleaning your ducts as soon as you can. Furthermore, not cleaning your ducts can pave the way for several airborne diseases. 
Air ducts tend to get dirty after a certain period. It is necessary to reach out to experts in duct cleaning Melbourne. They are professionals and can ensure that the duct is cleaned thoroughly. This will help to reduce the risk of contaminants in your house which will help to improve your overall health. 
While you may want to hire experts, there are times when you can't. For example, in this pandemic, you can't really call anyone to your place for duct cleaning, considering that it may increase the risk of the virus spreading. There are various visible contaminants in your duct. Hence, it is necessary to analyze them all. 
How to detect duct air contamination? 
Not many people focus on it, but duct air contamination can turn out to be harmful. If you want to clean your ducts, the first step should be to identify the problem. 
It is advisable to check your ducts thoroughly to understand where the problem lies. The logical approach can ensure your cleaning is done easily. Here are some of the prominent ways through which you can detect the duct contamination include
Unscrew the vents and check if there are any possibilities for mold growth and water leaks. 

Are there any vermin? 

Check if dust and debris are accumulated in the duct. 

You may not be able to detect what exactly it is that you're seeing. Hence, it is advisable to check the small aspects such as the growth of mildew or mold. If you can't figure out what it is, you may need to call professionals. 
How to clean duct contamination? 
Cleaning the ducts can be a tough job, which is why you should never do it yourself. It is advisable to look out for professionals who can do it at an affordable rate. Some of the common reasons why you should choose professionals over doing it yourself include
They know the parts of the duct and hence, will clean it accordingly. 

They have experts working with them who have years of experience in the same.

Professionals in Melbourne will provide you duct cleaning at affordable rates. 
How to prevent future contamination? 
To ensure your HVAC system is working fine, you need to work on preventing future contamination of your ducts. Some of the common ways to prevent future contamination of the HVAC system include the following.
You need to check how the air filters are working. If the air filters aren't efficient, they will eventually invite many contaminants into your house. 

Avoid keeping the ducts leaky or wet because minor faults may lead to bigger mistakes. 

Ensure that the duct is being maintained regularly. 
Contact professionals only for duct cleaning services.