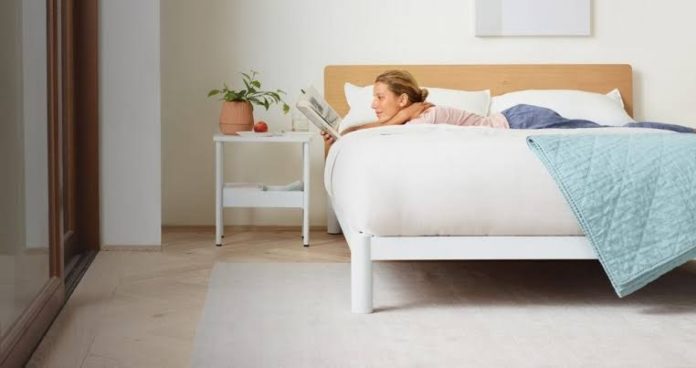 If you're in the market for a new mattress, you may not be looking forward to the hassle of going to a mattress store, testing out the softness or firmness of a mattress and being persuaded by a salesman to choose the mattress that the store needs to sell the fastest. You can avoid some of this by purchasing your mattress online. However, since you can't physically test the mattress before buying, you'll have to go about shopping online differently than you would if you were in a live store. Here are some tips for finding the right online mattress store to meet your needs.
First, be sure to do your research. Most brick-and-mortar mattress stores and outlets have websites. So, if you've previously purchased a mattress from a store you know and trust, look for the store's website online. When you search for the store by name, your search engine will often display customer reviews to give you more insight about the online shopping experience. You'll learn how friendly and helpful the online customer service agents are and get a realistic idea of how long it will take to ship your mattress to you. If you don't want to buy your new mattress from a store you've shopped in before, you can go online to research other mattress retail resources. These days, there are also mattress stores that only operate online. This means that the staff is trained in virtual customer service and can answer your questions and address any concerns you have about your mattress.
Next, you'll need to research the mattresses you're interested in. If you want to purchase a mattress to address specific health concerns, this can help you narrow down your search. For instance, there are mattresses designed for people with back or joint pain. There are also mattresses for individuals who have insomnia and need to get a good night's sleep every night. Some mattresses can even be adjusted to change the sleeping position for individuals who have breathing difficulties during sleep. Some mattresses have remote controls that allow you to control the firmness or softness of the mattress. These mattresses are often ideal for couples who have different sleeping preferences.
When you find the mattress you want, you'll have to make sure the mattress is the right size for your bed. Then, you'll select the firmness or softness level and ask the customer service representative about any additional specifications for the mattress. When it's time to pay for the mattress, you can use your bank account, credit card or debit card. Make sure you ask about the return policy and warranty for the mattress. You should know how long you can keep the mattress before returning it if you're not completely satisfied.
You can also talk to the online mattress store about accessories for your mattress, such as specialized pillows and mattress covers. These items will make sleep more comfortable and help you get a restful night's sleep on a regular basis. Remember to look at customer reviews for the actual mattress you want so you'll know what to expect when your mattress arrives.