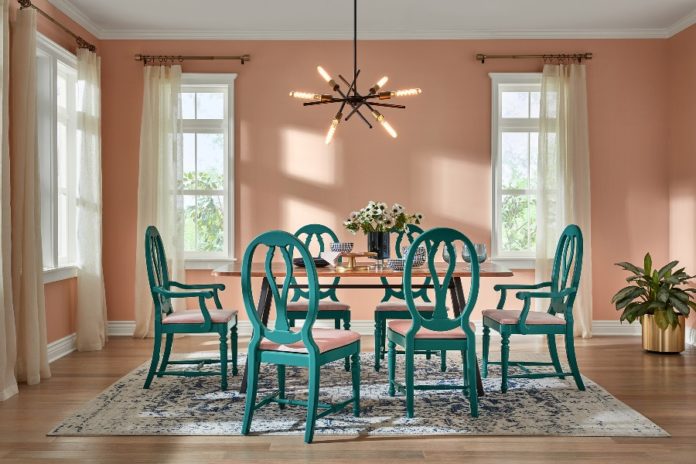 Most of you must be thinking to repaint your home and give a new look. Painting is known to be an inexpensive way of refreshing your home. An essential thing in the process is selecting the on-trend colors. So, we are here to clear your doubt and give the idea about popular colors going in the trend nowadays.
Before that, you should read some recommendations in the process of selecting the colors. If you want to renovate your home's look, think about trying a color that shows your style and not makes your home look outdated. On the other hand, if selling the house is in your mind, then paint the home with classic neutrals like lights grays, griege, or off whites.
Colors you can choose for a beautiful home
2020 is all about vibrant, jewel-tone wall colors like emerald greens, Bermuda blues, and merlot to war up the spaces and creating eye-catching impact. The beauty of these colors gets accented when used with warm brass, lux fabrics, and deep wood tones.
You will now ask – is it really a style for color. But, on the internet, you will find more monochromatic rooms in bold or neutral colors. It is not a color for everyone's taste, but one can think about trying it.
It still remains a popular color among the people. Pair it with light gray or greige color to transform your home into an astonishing one.
Earth tones have definitely made a comeback. An introduction to these colors gives a warm touch to your home. Think about warm browns and olive greens making your wall look great.
Moody blue and green color
These colors are really in trend and loved by people in their homes. Somber hues are quite calming and look well in your bedroom or living room.
Dupaint contractor in Sydney has years of experience in this painting business. When you contact them, they will completely understand your requirements and give satisfactory painting services. The team comes up with all the practical solutions for your painting project.