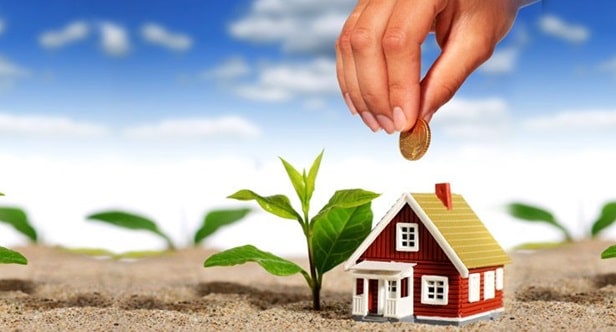 Whether you're trying to manage a property for investment to grow your wealth, or if you inherited a house, you need to decide on how it will be managed. You could do it yourself, or hire a property management professional to do it for you. Property investment experts say that it's an entirely personal decision, and what you choose will depend on your finances, how many properties you manage, and much more.
What Is Self-Managing? 
Self-managing your property for investment means that you don't rely on someone else to manage your property for you. When it comes to finding a tenant, you would advertise the space, find and screen potential tenants. But that's not all. When you find tenants, you have to draw up the lease and manage the rental payments. If your tenant defaults on a payment it's up to you to remind them to pay, and to make sure that they pay their rent in full. If they don't, you have to get the eviction process underway yourself.
If you enjoy managing properties, becoming an estate agent yourself is often an astute career choice for a property investor. This is because you can easily start with your own property, then expand to take on other people's using your contacts.
Also, when the property needs to be maintained, or repairs are required, you have to source trustworthy and affordable contractors yourself, and pay them for services rendered. In other words, every aspect of the property rental is managed by you, and you alone.
Even though you only need to find a tenant once and maintain the property once a year or so, it can be a lot for one person to manage – especially if you have a family and a full-time job to keep you busy. However, if you were able and if you only had one property for investment, you would still be able to work your regular day job and also manage the property in the evenings or on weekends with the help of real estate agent in Celebration
When Would You Need A Property Manager?
As a property investor, you could choose to hire a manager from outside your investment business to manage your rentals for you. Every aspect of managing an investment property would fall to them instead – from finding tenants to maintaining the property when it's required.
Typically, this is their full-time job, and they would make their living by managing more than one tenant and rental property on a daily basis. You would need to pay them a salary – or if they worked for a real estate agency, you would pay the agency for their property management services, and one of their managers would be assigned to manage your investment properties.
If your previous experiences have shown that you have particular trouble with finding trustworthy tenants, chasing down rental payments, or being too lenient, a property manager would be able to take those duties off your plate.
Many property investors hire managers to fulfil this role for multiple reasons:
They might have more than one property to manage and need additional support from a professional
They enjoy their free time and want to grow their wealth from the regular rental payments without having to put in the effort
They enjoy their day jobs and don't want to leave their profession to manage a rental property full-time
They might not have the knowledge necessary to market their property, find tenants and manage it
Why Would A Property Manager Be An Asset To You? 
If you've never rented a property out before, you might not know everything that goes into it. For example, marketing the property to find a tenant, and knowing whom to market it to is just one of many steps you'd need to take. Property managers have this knowledge on hand, either from studying it or from experience in working within the industry.
Just the process of finding tenants is a significant task, especially if you don't have the time to screen them. If you had fifty potential tenants interested in renting your property from you, would you have time to do the following for each of them?
Credit checks
Criminal record checks
Verification of employment and income
Character references from their current/previous landlords
Property viewings
If you had a full-time job and a family to look after, you wouldn't be able to handle this responsibility. It would take too much time to find the right tenant, and you would want someone paying rent sooner rather than later.
If you inherited or bought a property for investment, you'll need to know what goes into this job, and if you can do it on your own. Some people manage, and others can't. Make sure that you do your research into it first, before making a decision. Be clear on your capabilities, and if you can do it yourself. Otherwise, you can get a property manager to assist you.