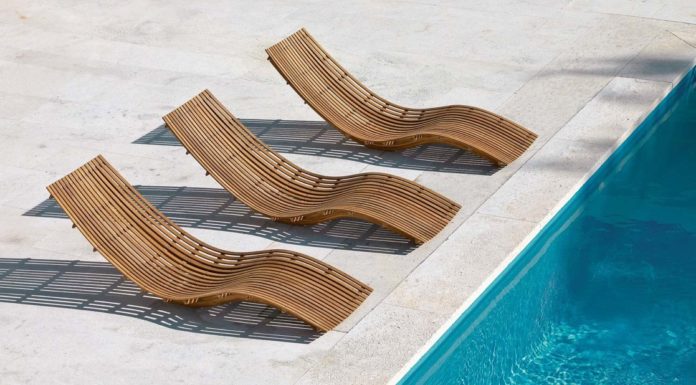 The trend for chaise lounge has continued to flourish in the recent past, but it has a historical presence. The word 'Chaise Lounge' was originated in French. However, archaeologist finds its existence in ancient Egypt also.
Today, its popularity has grown exponentially, and hence homeowners are more fascinated towards buying a premium quality Outdoor Wicker Chaise Lounge. When it comes to selecting an ideal chaise lounge, most users get confused and skip their buying decision.
Below listed are some essential tips that will assist you in buying a perfect lounge for your outdoor.
Tip 1: Does a Lounge Chair Fit Your Need: Chaise Lounge is a long chair with an angled back. It gives a relaxing posture to your body. Most lounge chairs are available with fixed or adjustable backrest. Before that, you must find that is the chaise lounge serves your needs or not. You can evaluate your patio or outdoor area and decide whether it requires a lounge chair. Further, you should prefer a lounge with an adjustable backrest. This way, you can check whether your lounge fits your house or not.
Tip 2: Choose the Right Material: Chaise Lounges are made with different materials like oak and teak, wicker, HDPE lumber and even aluminum. Resin Wicker Chaise Lounge is the most popular among them, and hence you can easily opt for longevity and durability. The right material will decide its durability, strength, longevity, and its overall appearance. You must consider selecting the right material for the chaise lounge to decorate your home and enjoy your free time.
Tip 3: Consider Its Style: Some buyers prefer traditional/classic style lounge chairs, whereas others love modern formats. You can make your decision based on your likings and interior touch. However, classic styling is beloved more than modern styling. Moreover, the chaise lounges are available in multiple colors that give you numerous options to choose from.
Tip 4: Don't Overrun the Price: Price is the most significant factor that affects your decision. You must check multiple lounge chairs and find a perfect one within your budget. Price has a significant impact on decision making. Hence you should search the Chaise lounges within your budget. Crossing your threshold limit can cause a financial imbalance that isn't recommended to any buyer. Check price and judge its worth before finalizing any chaise lounge for your home.
Tip 5: Check Additional Features: Does your Chaise Lounge comes with an extended warranty, free delivery, any special discount, etc.? If yes, you shouldn't miss the opportunity and check out with your favorite lounge. Different manufacturers/dealers offer additional facilities /add-ons, which you must keenly consider and choose the one that is worth the price. Above all, you shouldn't compromise lounge quality over add-ons.
So, these are some of the essential yet easy tips that will help you buy a perfect chaise lounge and enjoy your leisure time. Remember, there is no alternative to laying on a lounge chair and relax completely.