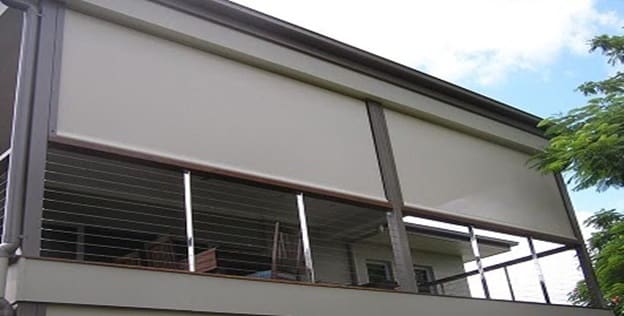 There are many window treatments and covering options available for homeowners in Perth, but it can be difficult to choose which is best for you. Outdoor Blinds Perth and shutters both have their perks, but which would work better for your home design, climate, and more? Nu-Style Shutters provides each option to consider before you make a decision.
How Do You Like Your Home To Be Designed?
Window treatments are more than just functional. They also provide an aesthetic quality to your home, and hopefully, they match your overall design. However, when you can't decide what to choose from, you need to determine what your home style is. If your home is more modern and clean-cut, outdoor blinds would fit in well with the rest of the design. Shutters, in the plantation style, wouldn't fit with a modern designed home. Instead, they would look better with a more traditional looking house. However, it's your home and your preference!
Are Blinds And Shutters The Same?
People often ask what the difference is between blinds and shutters. Standard blinds can be made out of many different types of materials. You can get fabric and bamboo roll-up blinds, and Venetian blinds with panels made of plastic, wood, or more. Blinds can also be installed outdoors, but these look different from what you know. They're bigger and mounted to the outside of your home. They're manufactured with louvred panels that can be made out of steel, aluminium, wood or even sand-blasted glass. They're much more elegant and sophisticated looking and can change the style of your home or office completely.
The Benefits Of Outdoor Blinds
Outdoor blinds can be hugely beneficial, and not only when it comes to solar control. In terms of privacy, you have much more control over how much privacy you want in your home or office. For example, if you wanted to install outdoor blinds surrounding your deck, you wouldn't have to worry about your neighbours seeing you sunbathing from an upstairs window.
In terms of ventilation and insulation, outdoor blinds can also be beneficial. By keeping your outdoor blinds completely shut, you can fill an outdoor living space with warmth or cooling from your HVAC systems, and won't experience much heat or cooling loss. Alternatively, you could keep the outdoor blinds slightly open to let in a cooling breeze, while shutting out the majority of sunlight if it's too bright.
However, outdoor blinds can be considered an investment because they're quite costly to install. But luckily, they're built to last. They're well made, out of sturdy materials which don't break down or deteriorate quickly. They're also very low maintenance and increase the value of your Perth home or office.
Choosing between window treatments for your home or office in Perth is like making you choose between different pairs of shoes. Outdoor blinds and shutters do the same job, but can still be different. And it's a personal preference. Fortunately, Nu-Style Shutters has both! Why not visit our website and see the shutters and outdoor blinds that we have on offer.