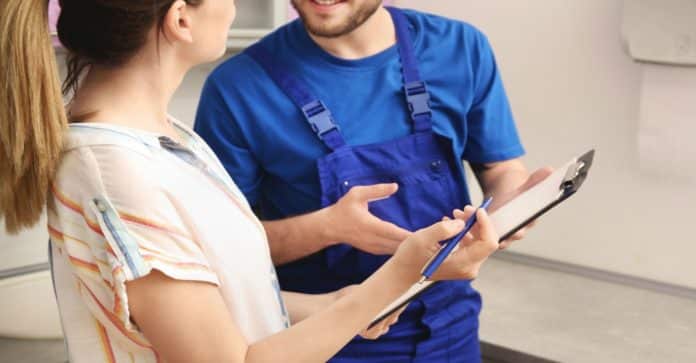 Spring is the season of renewal and it couldn't have come at a much better time. After all the unfortunate circumstances that occurred over the past year, everyone is definitely in need of a fresh start. There's no better way to accomplish a necessary reset than through some good spring-cleaning.
Annual spring-cleaning is a customary practice for most households. It involves a deep dive into all the different nooks and crannies you usually miss or overlook during regular cleaning in the home. As with everything else, however, the pandemic has also affected this long-established tradition.
Don't Miss a Spot
It's highly understandable if the global pandemic has diminished your inspiration to do a much-needed deep clean. The previous year was filled with a lot of anxiety and stress, which was extremely exhausting, to say the least. But after more than a year of spending almost all of your time indoors, your home could surely use a lot more care than usual.
The beginning of a vaccine rollout promises the arrival of the post-pandemic world sooner rather than later. If anything, this should help encourage you to clean your home and become more hopeful for what's to come. After all, spring-cleaning is essentially releasing the burdens of the past and getting ready to take on new challenges.
Some might feel hyped up to get to cleaning while others are simply too drained to be bothered by dusty shelves. Regardless of your disposition, here are some tips for stress-free spring-cleaning in preparation for the end of the current crisis.
Prepare Your Equipment
It's important to ensure that you have all the tools and products that you need before getting started. Do a quick check on your inventory of cleaning materials and test out some appliances as well. If you haven't cleaned in a while, you've probably forgotten to restock on supplies or fix defective machines.
This can easily be solved by doing a quick run to the store for cleaning products. Consider calling in repair services for your Kirby, or other major brands, if your vacuum cleaner isn't functioning like it used to. Setting your things in order is an essential first step when it comes to spring-cleaning.
Quick Cleaning Bursts
At the height of the pandemic, almost everyone felt the need to be productive in order to cope with the situation. The same remains true until now, especially as certain restrictions like lockdowns and sheltering-in-place have been extended in some areas.
Subscribing to this type of mentality can actually bring more strain. You don't necessarily have to clean your entire home in one go. Instead, try setting a specific amount of time to do some cleaning, like 20 minutes or so, then relax or enjoy right after. Do this in intervals to avoid feeling burnt out.
For some people, 20 minutes can be a lot of time, especially while balancing work and family responsibilities. If you're feeling really overwhelmed, you can opt to do a few seconds to a couple of minutes at a time for cleaning. These little steps will eventually amount to noticeable differences.
Clean with Intent
While the pandemic is on its way out, it's still important for you to keep the coronavirus in mind while accomplishing your spring-cleaning. This is a good practice to eliminate any other disease-causing bacteria or viruses that might be present in your home.
After more than a year of coping with the pandemic, the experience is sure to leave some significant psychological effects regarding cleanliness. Consider putting in extra effort to disinfect frequently touched surfaces and the busier areas around your home.
Recovering from Tragedy
It's been observed that there might be fewer people who will be doing spring-cleaning this year. According to a recent survey, only 69% of Americans have plans for spring-cleaning, which is a decrease of 8 percentage points from the 78% of the previous year.
While it may seem alarming, this is not necessarily a bad thing. Take into consideration the fact that people have been cleaning, even deep cleaning, their homes more frequently throughout 2020 due to the pandemic. People have been following consistent information updates on how certain items and surfaces around the home should be cleaned and disinfected to mitigate the transmission of the virus.
At the end of the day, don't forget that the process of spring-cleaning also fosters a sense of rejuvenation. It's more than just decluttering your home, it's good for your well-being. The pandemic will soon come to pass. Preparing your home for the post-pandemic world also signals your willingness to leave such a tragic year behind.