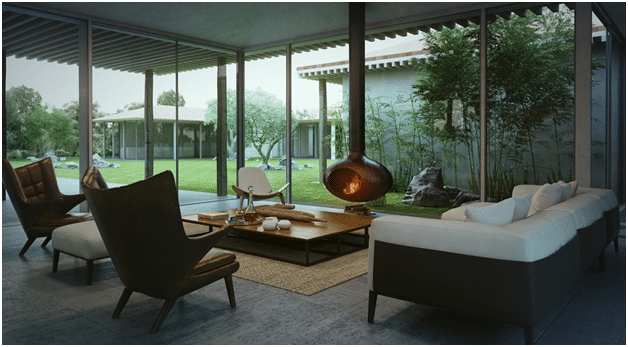 Did you know interior designers today highly praise mid century modern aesthetics? The world is obsessed with it! Don't know exactly what it is? This style refers to furniture pieces from the 1940's, 1950's and 1960's pushing the limits of innovation and engineering according to author Cara Greenberg. After WWII, renowned designers desperate for creativity took new materials and molded them into iconic tables and groundbreaking chairs like Hans Wegner's Shell Chair.
This curvy lounge chair is expertly built of molded walnut plywood and upholstered in Aniline leather. Believe or not, this chair is a highly sought after furniture piece that is still being reproduced even though it was designed in 1963. This classic piece is suitable for combination design "looks" and is also compelling enough to be used as a stand alone piece in any contemporary residence out there.
For inspiration, we've come up with a range of stunning spaces featuring a Hans Wegner Shell Chair replica, plus clever tips on incorporating mid century modern furnishings into your space.
Take Advantage of the View
In this mesmerizing glass house, we see a ceiling-held mid century modern fireplace next to pure white Shell Chair. We recommend perfectly centering the space. Here it was done with a wood coffee table with metal legs on a textured area rug in a muted tone. A pair of light brown Papa Bear chairs also by Hans Wegner let users cuddle up in style next to an off white ottoman.
A leather couch in the same muted tone provides even more snuggling. Enhance your interior with natural grass views through glass windows just as it was beautifully done here. Don't you just love the industrial, masculine vibe of this space?
Blend Classic & Contemporary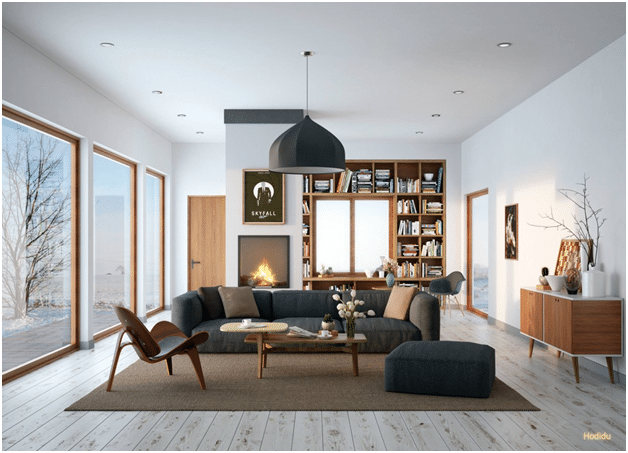 In the inviting space above, we can see a perfect merging of modern and classic styles when it comes to furniture pieces and decor items. To effectively achieve this look, we recommend using the classic warm woods of the mid century modern aesthetic, but add some charcoal and distressed bare floorboards into the mix. Bring the classic look with a brown Shell Chair, wooden window frames, a packed bookshelf and mid century console.
We recommend making the space more contemporary with intriguing wall art pieces, a black pendant light, an upholstered couch with an ottoman in addition to a neat area rug. Perhaps you may go for a faux fur area rug in a treny muted tone for added texture!
We hope this information inspires you for an upcoming project and that these clever tips help you successfully incorporate mid century modern furniture pieces into your home. Which of these stunning mid century modern spaces did you like best? Please tell us in the comments section below. For high-end replicas we recommend Manhattan Home Design and Barcelona Designs, or you can splurge for the originals at places like DWR.