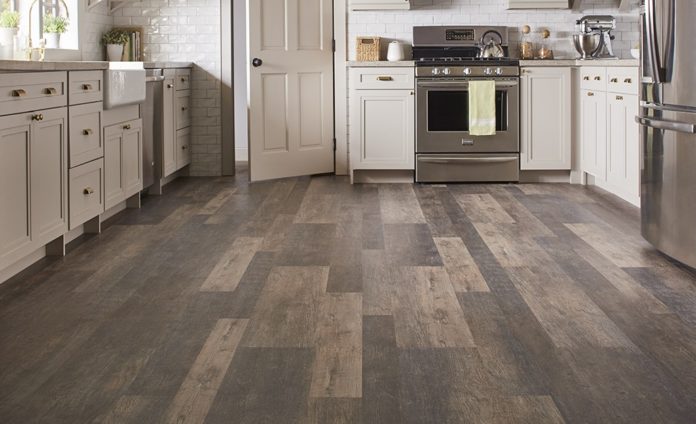 All parts of a building are important and must all be equally given attention and details. One important area to focus on is the flooring. Its the first thing that catches your eye when you walk into a building since it spans across the span of the room. Unfortunately, this is also the surface that goes through the most wear and tear which is why it is important to choose the right material.
With the wide variety of flooring options available today, it is difficult to choose if you don't have any idea about what they are. Knowing the types of flooring will help you a lot especially in choosing the right materials to should you want to include floor and access panels in your building. So, here are some types of flooring.
Ceramic or Porcelain Tile
This has long been the best option for bathrooms and nowadays, even common areas use this. When it comes to color and overall style options, tile is probably the most versatile flooring material available. Porcelain and glazed ceramic tiles are the most durable flooring options while at the same time require very little maintenance. Although not necessarily expensive, using this type of flooring requires a lot of labor and time in installing and requires a suitable subfloor and cement base.
Hardwood Flooring
This type of flooring is made from one single piece of hardwood cut from a tree of your choice. The most common hardwood floors are made from oak, walnut, or cherry. However, there are still several additional solid wood options to choose from. While all solid hardwood floors are hard, different levels of hardness. When choosing a wood type of flooring, consider one that matches the amount of foot traffic. This is very important to ensure that the floors don't experience excessive wear and tear.
Laminate Flooring
This flooring is a compressed fireboard plank covered with an image of a material such as timber, tiles, stone, and others which are all given a protective coating. If you wish to benefit from the aesthetics of a natural floor but at a lower cost and with easier installation, laminates can be suitable for you.
Linoleum
Linoleum is considered an environment-friendly material. It is made from renewable, biodegradable materials such as linseed oil and cork. This is easy to install since it usually comes in sheets and you just have to glue them directly to the floor. Because the sheets feature mineral pigments, they create a variety of rich colors and patterns. Moreover, they may be sealed with a protective coating to prevent staining and wear.
Cork
Cork is another option that also has an environmental impact. The material is harvested from tree bark without even killing the tree. It has the same warm appearance as wood but you can see unusual grain patterns that sometimes include speckles and swirl patterns.
Carpet
If you want an attractive option, carpet flooring is the right option for you because it comes in many colors and styles. It is also warm and soft which is why it is preferred by homeowners.
Now that you know some common types of flooring, it will be easier to inform your supplier how to easily incorporate floor and access panels. So when you are choosing what kind of flooring you want, make sure to invest in floors that will keep pace with your daily activities while at the same time adding a touch of class in your place.
For more information on floor and access panels or any other construction project, visit https://www.accessdoorsandpanels.com/blog/a-product-review-of-floor-and-access-panels/.