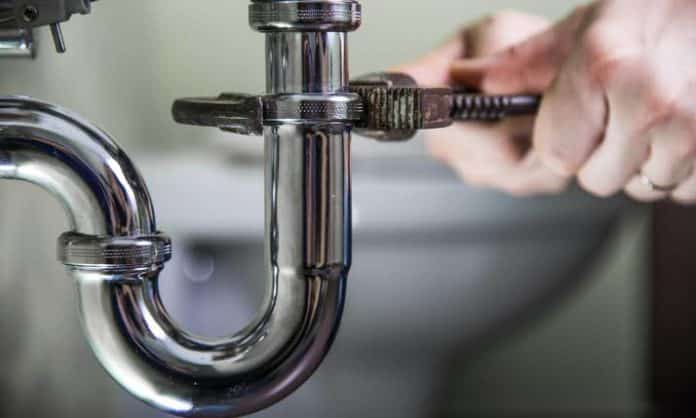 Your home's plumbing is a very important part of your life. When something leaks or malfunctions, you can be left with no water in the home until repairs are made. You could also end up with damage to carpet, walls, or showerhead. Before long, the cost of all the repairs could add up to a very big figure.
When your plumbing gives you trouble, your first reaction may be to attack the problem yourself. After all, you have a lot of experience with DIY projects. You can also ask around at the hardware store or search online for how to do the work. This may work, but it may backfire.
That's why plumbing repair is best done by professionals. Here are four good reasons to call a qualified plumber for your plumbing problems.
Plumbing Work is Dangerous
Repairs to the pipes in your home will involve blowtorches, pipes with sharp edges, and possibly high pressure from your water heater. These are not things that should be taken lightly. Professional plumbers are trained and equipped to handle repairs in these circumstances as well as the dangerous crawlspaces and trenches where work must be done.
There is No Room for Error
If you miss a spot when you repaint your living room, it's not a big deal. You can just touch it up or even hang a picture over it. Plumbing is different. Even small leaks can cause big problems, especially when they're inside a wall and won't be detected until it's too late. Our qualified plumbers will make sure that every connection, valve, and appliance is fully sealed and free from leaks.
Building Codes May Require Professionals
You may know exactly what to do on a plumbing job. You may have had a friend or family member who knows everything that our plumbers know. That's great, but unless the person doing the work performs plumbing services without a license, you could be in violation of the law for doing certain types of plumbing work. Inspectors from the health department or fire department could lead to stop-work orders or even fines if the work is being done by an unlicensed person.
Our Work is Insured
Our plumbing professionals are the best in the area, and we have total confidence that our team will get the job done right. At the same time, your peace of mind is important to us. That's why we are fully insured against any problems with our materials or workmanship. If something does go wrong, we'll make it right and cover any damage that occurs.

Plumbing problems are inconvenient. We've all been there. When it happens to you, you have two choices. You can either patch it together yourself and have more problems later, or you can contact Precision Plumbing to get the job done right the first time. Our experienced, professional staff will get to your job as quickly as possible, and your repairs will be done right. Keep our number handy for those unpleasant plumbing surprises.