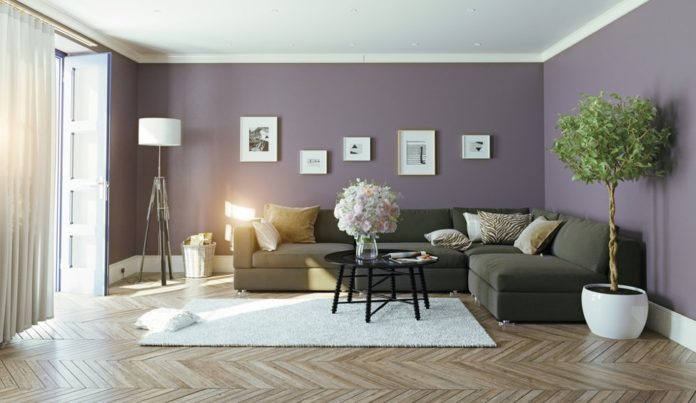 With many affordable housing options, you can be toying around with the idea of putting your home on a listing. After all, you can sell your house at a good price and pocket the profit, then move to a new place with lower costs of living. 
Alternatively, probably the best option, you can choose to stick around and improve the home that you love and know. Regardless of its poor condition, at times, it's simple to stay put and conduct some improvements. There are plenty of improvement and update options that you may consider, but the brilliant ones include the following. 
It's important to change your home's flooring to improve its functionality, design, value, and health. Perfect flooring is solely based on various factors, including texture, maintenance, budget, and location. 
Though, if you're looking for something durable, you can go for porcelain tiles. They are also beautiful, waterproof, and non-proof. Because of that, they can be a perfect option for entryways, bathrooms, and kitchens. Other flooring options you can go for, include:
Vinyl flooring

Hardwood flooring

Natural stone tiles

Laminate flooring

Restore the Roof
Roof restoration encompasses reinstating your roofing without necessarily replacing it. You may achieve this by painting, scrubbing, and repairing the affected sections and not the whole roof. 
The modern roof restoration service is inexpensive for property owners and can ensure that endurance and strength are retained. This service can also deal with different types of roofs, including wood shingles, concrete tiles, asphalt shingles, and metal roofing. 
Smart devices are systems or appliances that you can connect to any network. These technologies help to enhance safety, add lighting, adjust the temperature, and increase speed. Ecobee SmartThermostat is an example of a smart device that uses Wi-Fi to control the HVAC in a home. This device may also read the temperature of a room and adjust it accordingly. 
Arlo Ultra is another type of smart device, which serves as a surveillance camera. It's expensive, but it's tucked with many features, including an integrated siren, motion tracking, and automatic zooming. Though, there are other surveillance cameras that you can go for; these are:
Nest Cam Outdoor

Ring Video Doorbell Pro

Wyze Cam Pan

Repaint the Walls
Painting the walls is an easy and quick way to refresh a home. If done well, it can boost curb appeal, protect the interior surfaces, and enhance a positive vibe in a house. However, the choice of paint colors matter. Choosing a gray color can help you make every room in a home look spacious. It's also serene and elegant, so it can suit vintage ensembles and modernist décor. 
Blue is an American's favorite hue. Hence, you can use it in your kitchen or living room to bring a family together. Lastly, but not least, green is a color of renewal and harmony. It mostly echoes the colors of nature and can be suitable for people who are not into neutral colors. 
The Bottom Line
Improving a home can be expensive and complex. Homeowners with a low budget can go for simple and affordable options, such as cleaning and painting. However, if you are financially prepared, you may consider bigger projects, like installing smart devices.