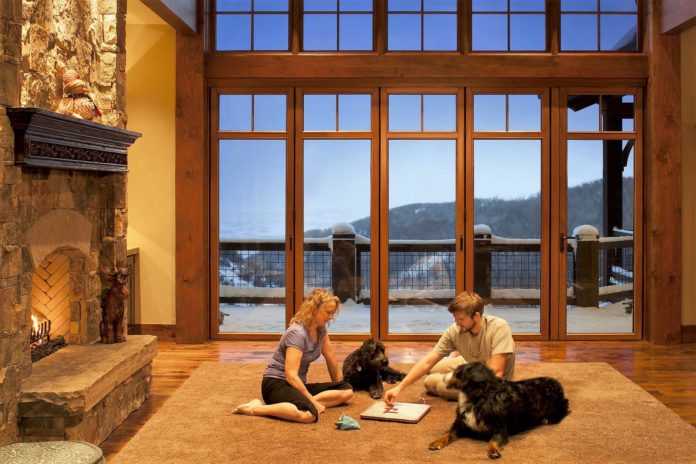 Many adjustments had to happen when the COVID-19 protocols suddenly took effect as the virus spread. One of those is to suddenly complete work from home, which many people struggle to keep up with.
These months are still spent mostly cooped up in our homes, with an end in sight—but it's not in the near future. At the very least, you've noticed some places in your home that can keep you busy while cooped up. You may have even discovered a new skill such as fixing minor repairs or cooking up a storm in the kitchen. When you look at these different things you've done at home, you being to think that maybe staying indoors is worth it.
Staying indoors almost all the time is not healthy, though, and there's no one saying that you can't go outdoors just for a bit of the sun. Here are some things you may want to do while you're on your lunch break or when you've logged off from work.
Stand Up, Step Away from Your Computer
If you're on your lunch break at home, don't eat in front of your computer. You should stand up, step away, and don't even bring your phone with you. Even if you think there's something you want to take a look at, you should fight that urge. You should avoid all screens if you want to take a total break from working.
There are a lot of things you can do when you're on total break. You can put on some music or listen to a podcast. You can also choose to check up on relatives and other people close to you. It helps to keep your mind off work, and you'll also be able to catch up with your relatives at the same time.
Take Short Exercises and Workouts
Feeling a little lethargic at work? You're going to feel refreshed when you can take a bit of exercise during your lunch break. It's a good way to feel refreshed and fill yourself up with energy. It's also a great way of filling in your requirement of activity for the day. This will alleviate any stress you're feeling.
There are many exercises you can do as well. You can choose to do yoga or do a quick jog around the house during that break. You can also do some online workouts by following an app or an online session. These workouts are short ones anyway, but they help set your mind up for success for the day.
Tick the Check Box on Important Projects
While DIY projects are something you can check out during your idle time, you can also take a look at what needs to be done in your home. You can see if your furnace needs a visit from the furnace repairmen after the winter. You can also check out what other things need to be done as well.
Whether you need to reorganize the kitchen or install other shelves, you should decide whether it's time to do it or if you can wait until the situation eases up some more. If you can, you can see what projects you can do at home without needing to call other people.
Get to Know the Kitchen Again
When you're staying at home, there are a lot of things you can discover doing. You might discover that you've got a talent in the kitchen, or you're a budding coffee brewer. You can also create new chocolate drinks that might be out of the ordinary and surprisingly delicious.
You can also look at different cookbooks and find new recipes there that you've never tried out before. If you've never read through them, there's no perfect time than now to check them out. You can create themed lunches and dinners for a change.
Create Something New
Whether it's food or other creations, you can also do something new. There's no limit to your creativity. You can visit different parts of your home and see if there's something you can do there, something new that'll test your creativity.
For instance, you might check out your garden and see if there's something you can do there. There are other things to create inside the home. It's only because there are so many things to do at work—or we think there are too many things to do there—that we overlook other activities we can do.

Why not try out different things to tickle your brain? Learn a new hobby or discover a different language. Who knows, you might be on the way to discovering something you never know you can do!
Meta title: Home and Loving It: Learn Something New amid the Pandemic
meta desc: Are you bored from doing only work during the COVID-19 pandemic? Take a look at the different things you can do from home, alongside your work.