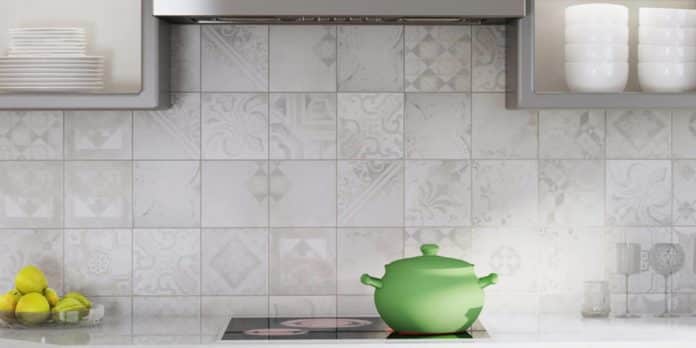 Definition
Ceramic is a kind of material that is used in the production of mosaic and tiles. Clay and sand are the primary ingredients that are used in the preparation of ceramic. Essentially, they are ground into very fine powder and compressed in a mould with high pressure. This is then left out to dry, painted and glazed. The glazing is principally done to safeguard the material from scratches and water before being fired in a kiln at roughly around 1000oC.
Where are they used?
In bygone times, ceramic tiles were relegated only to bathrooms and kitchens, owing to the limited scope of design and shape. Nowadays, due to the latest technology of HD inkjet printing, the designs and shapes are endless! They come in eclectic bright hues and abstract textures that can add substance to your theme. From the contemporary wood and stone effect to decorative designs, ceramic tiles come in a horde of colors, textures, and finishes.
They can be used both outdoors and indoors alike; for both floors and walls. They are easy to clean and maintain. Although, there's a growing fondness for using them in kitchen backsplashes, food counters and moist areas like bathroom and toilets. Easy upkeep is probably what propels people to use them in these spaces.
Ceramic tiles are available in a multitude of shapes like squares, hexagons, and rectangles. However, the appearance of the tile can vary according to the manufacturing process. They are also an economical option as its relatively cheaper than its counterparts like wood, granite, and marble.
You can determine the durability of the tile by checking out the grade on the product page. Zero is used for walls while number 3 is used for flooring. The grading is directly proportional to the durability; Higher the number, the greater the resilience. If its grade 5, then its steel-clad and can easily be used in any part of the building.
Why opt for ceramic?
Ceramic tiles are incredibly robust and durable. Moreover, the glazing makes them both water and stain resistant, making it the perfect option for bathrooms, kitchen, and laundry. Basically, any space that is prone to water spillage. They are tough, hard to break, and easy to replace. They are applied by the means of adhesive or mortar. The thickness can range anywhere from 10mm to 12mm. It is best installed by skilled workers from Carreaux Metro.