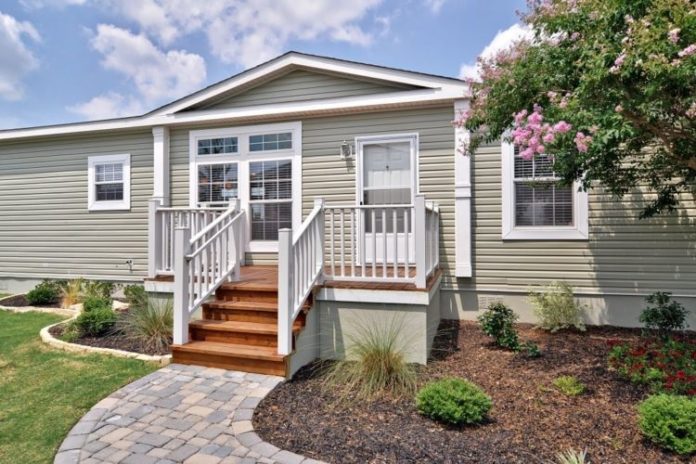 You have worked hard all of your life. Now it is time to relax. It is also time to get away from the colder climate and enjoy the good life. You can either head to Arizona, a dry warm climate, or Florida, another warm humid climate. The difference is fishing on the Gulf or Ocean or a giant lake, and or sunbathing on the beach.
One thing about both of these states is that they offer plenty of retirement living communities. There are luxury housing communities with many golf amenities, however, they can cost quite a bit. You also have to pick out your house plans in advance and wait for your home to be built. This can also be expensive. Don't you want to live worry-free? Why not opt for a manufactured home community?
Living in a manufactured home community is great. You go and pick out the size home and amenities you want, and typically within four months, you are in your brand new home. Manufactured homes are much more economical than stick-built. They have all the latest in energy-conserving appliances and windows. They come virtually maintenance-free. The best part is that they can be half of the costs of a stick-built home.
Manufactured communities are fun to live in. People are more close-knit than luxury communities. You don't have to "keep up with the Jones" either. Just live a normal life having fun and meeting new lifelong friends. There are shuffleboard courts, tennis, swimming pools, walking trails, and community centers.
These communities always have something going on. They even offer Bingo, dinner parties, and dance parties. There are even organized outings to gambling casinoes, dinner shows, attractions, dining, and outlet shopping. These communities tend to be a lot smaller than the stick-built communities, which can be quite large.
When you leave your home city that you have lived your whole life, it can be traumatic. Sure, you are retiring and going to take it easy now. However, the trauma of leaving all those friends and family to move hundreds of miles away can be terrifying.
Who will you talk to? Who will notice if you don't come outside because you have fallen? All of these are worries that newly retired and moving people face. Moving to one of these close-knit communities is just the answer.
Not only do you make friends quicker, but you have more fun. There are more people everywhere around you to keep an eye on you, and vice versa. Suppose you need to leave town. There is always someone nearby to keep an eye on your home while you are away.
One misconception about manufactured homes is that only the poor, or modest income live in them. This quite the opposite. More and more people are opting for a simpler approach to retirement.
Why spend all that money on a stick-built home with property you have to maintain? Manufactured communities generally have smaller plots to take of.
You will have so much more money to enjoy life. Go out to eat and try out new places. Go golfing, shopping, dancing, and even vacations. Retiring does not mean "stop living". It means the opposite, to really start living, enjoying, seeing, and doing everything you can, while you still can. The best part is, there are different price range communities to fit your budget while still loving your new home. Do yourself a favor, and start researching where your new retirement home will be. Don't wait till your too old. Get out and enjoy life today!