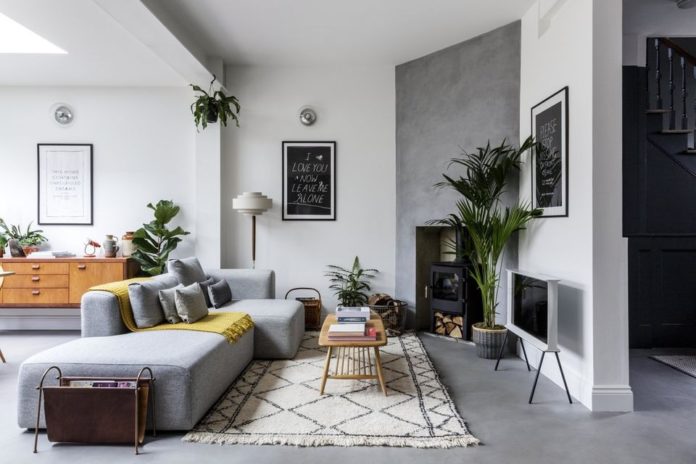 We use cement for a lot of things around our property. We use it to construct our house. We also use it for driveways and sidewalks. When we think about cement we think of a boring grey color that does nothing to beautify anything that we use it in. If you look around most of your driveways that use cement are a boring grey color that does nothing for the property. Cement has come a long way since it was first implemented. Gray is a dull lifeless color. It symbolizes loss and depression and dull, dirty or dingy. If one has a gray-colored driveway it is also hard to keep clean.
Cement has come a long way since we first started using it. Cement does not have to be a boring gray color if you use Cement coloring. This is a great alternative as one can brighten up your property. Whether one uses it for a driveway or a sidewalk, or even a house Cement coloring can add some pop to your property. The nice part about this new endeavor is one can choose any color. If one uses it at the house, and one doesn't want to go with a boring grey or white color, one can choose a different color. The cement can be colored with whatever color one chooses.
Cement coloring is a great way to make the driveway pop. Again one can use any color that one wants and match it with the rest of the property. There is so much variety when one colors the cement. It can give a dull property pop and vibrancy. The people living there can enjoy living there and the colors that they have chosen. There has been a growing interest in colored cement as more and more people want to add color to their life.
The mixing of this cement is going to be a bit different than the regular way you would mix cement. Now color plays a role, so that has to be mixed in with the cement that one is going to use. The vibrancy of color can be controlled as one mixes it with the cement. One can also mix in different colors if one wants a unique color and not the traditional blues, reds, orange, and green.
The type of cement used is also important. White cement tends to mix better with the colors. It also provides a wider range of color possibilities as one is not competing with the color gray that is already in the cement. Using white cement is also very helpful if one is going to use lighter colors such as pastel colors. Since concrete needs to be mixed with water, the amount of water mixed in will determine how light the color is. If one wants a darker color it would be wise to put less water into the mixture. When one gets ready to add color to the cement, first take a sample. Add color to that sample until one achieves the desired color. With first taking a sample one knows how much color to mix into the cement to achieve the desired outcome.
Color gives any property the pop that it needs. A lot of people don't want to live in the same house that their neighbors live in. They want to make it their own. Using colored concrete makes it possible. It can make a residence or property more colorful and more cheerful to live in. With colored concrete, one can make their property look exactly the way they want to make it look. There are so many options when using colored concrete the sky is the limit.