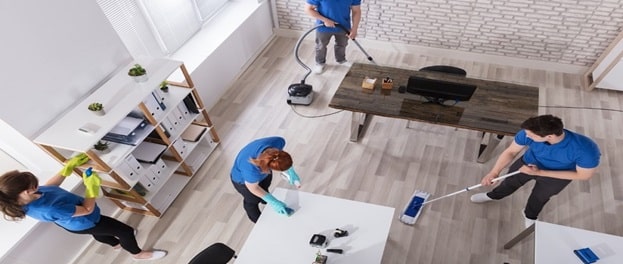 Our direct cleaning service to apartments and villas
The cleanliness of your house and your apartment is no longer a problem thanks to JK Cleaning. With a team of cleaning experts, we will make every area of ​​your home shine, from stairs to floors, without neglecting even the slightest detail.
With many years of experience in the field of professional cleaning, we have always guaranteed punctuality, reliability and professionalism for every sanitation job in Coventry and throughout the province. Our staff is constantly updated to ensure complete cleaning of each surface using the most innovative techniques and the best products, to return perfectly sanitized, shiny and fragrant domestic environments.
We will decide together the frequency of cleaning to be respected in light of your needs and those of your family: from sanitary ware to parquet or marble floors, your home will shine from top to bottom.
Fighting dirt in every villa and apartment? Yes, with JK Cleaning
Our all-female team does not fear dirt, not even the most stubborn one, whether it is to work in a newly renovated building or in a villa outside the city. Our Cleaning Company in West Midlands can adapt perfectly to any need and building throughout Coventry and its province: villas, apartments, open spaces and lofts are just some of the housing solutions that we have been used to making shine for over 20 years.
We take care of every single element of every home, from the furniture and furnishings to the toilets, which will be thoroughly sanitized to ensure maximum hygiene for the whole family. Keeping your home clean and fragrant is a necessity that cannot be overlooked: we at JK Cleaning know it well, for this reason we plan the sanitation and cleaning of your apartment together with you and on the basis of your needs.
We only want the best for each of our customers and we fully realize that all families have different needs. For this reason, the JK Cleaning team allows you to plan a weekly, daily, monthly or variable cleaning of the house. For a deeper cleaning, which also covers the light points, the atrium and the lift , it is possible to request our intervention also in particular contingencies, for example following the renovation of an apartment or villa.
Cleaning at the service of each customer
The products and equipment we use are the best the market has to offer. Thanks to a careful research on the best technological and hygienic possibilities in continuous evolution, we have the possibility to guarantee a complete and accurate sanitization of every living space. Available 7 days a week, 24 hours a day , we follow every cleaning intervention with attention, precision and punctuality.
The JK Cleaning team is highly qualified and prepared from every point of view: not only technically, but also from the point of view of safety at work, we simply guarantee the best for each of our customers. For us, cleaning your home is the top priority together with your satisfaction. In particular, we deal with:
Cleaning of floors in apartments and villas, even on several floors, of marble, parquet, carpet, etc .;
Lifts cleaning;
Cleaning of light points, Window Cleaning in Coventry;
Window cleaning ;
Cleaning of roller shutters and shutters.
All our interventions are aimed at ensuring maximum hygiene for each of our customers. For this reason, we offer the possibility of thoroughly cleaning and sanitizing even terraces, courtyards and balconies.
The importance of every detail
In very large villas and apartments it is difficult to manage your cleaning routine without problems. For this reason, JK Cleaning offers its own specialized services guaranteed by highly qualified staff to every villa and apartment in Coventry and the surrounding area.
Although the cleaning of domestic spaces most used daily (such as, for example, the kitchen or the main bathroom) is rather simple to carry out independently, for all those elements that we tend to overlook, the discussion is different. The bathroom and guest bedroom, the atrium, the balcony or the courtyard are environments that require thorough cleaning to ensure the family, relatives or friends passing by, to live in a clean, bright and fragrant.
If cleaning the terrace or window frames is too demanding for you, JK Cleaning, with its team of cleaning experts , is ready to intervene at any time in Coventry and its province. We create customized quotes and attention to detail, based on your needs: thanks to direct and continuous contact with each of our customers, we prepare quotes measured on the basis of need, methods of intervention and particular timelines, to exceed all expectations and ensure maximum satisfaction.
Whether it is an occasional or fixed intervention (daily, weekly or monthly), we are committed to maintaining high standards of cleanliness and sanitation, which have distinguished us for over forty years in this sector.
We take care of every detail, from planning to intervention itself, to ensure quality and reliability, with the utmost professionalism and punctuality. JK Cleaning offers a superior cleaning service that stems from our desire to see each customer satisfied and happy to have counted on us who, for over 20 years, have only cared about the satisfaction of each of you.
For the cleaning of your villa or apartment in and around Coventry, JK Cleaning is a guarantee you can always count on. We are at your disposal for information about our services and for requests for quotes.