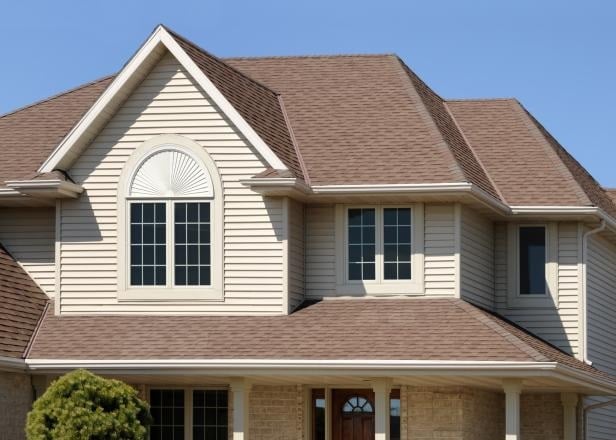 No matter you want to get your residential or commercial roof installed, you need to know about the different types of metal roofs available for you. There are several benefits of installing metal roofs over asphalt shingles. Usually metal roofs last more and offer higher protection from hail, wind and fire. Below here is a list of metal materials available for your roofing system. With so many varieties available in the market, it depends on your requirement. A lot of them offer durability and reliability which homeowners and business owners look out for in their metal roof. Take a look at the different materials used in the metal roof industry:
Copper
The eternal look of copper comes with longevity and durability. It resists corrosion and rusting which makes it a zero maintenance roof without any need to reapply coating or repainting after installation. As it is the softest metal used in the roofing industry, it is good for muffling noise, especially hail and rain. Being soft, it is prone to denting and can expand with a change in temperature. The high cost of copper makes it a little infamous amongst buyers.
Zinc
Zinc is also malleable, long-lasting and fully recyclable. It is an energy saving roofing material but if not maintained, it may discolour and produce milk like residue.
Aluminium
It is alight in weight material which allows innovativeness in design. It is a metal roofing material recommended for those who live by the coast as it is resistant to corrosion occurring from dampness and sea salt.
Steel
Steel is the most common used material for metal roofs. It is highly durable, strong and is recommended for houses in hurricane and windy areas. It is eco-friendly and can be recycled. It is fire-proof and reflects heat. Galvanized steel doesn't rust or corrode for decades.
Metal tiles
If you want to enhance the curb appeal of your house with a new roof, then metal tiles is the best option for you. It possesses the look of clay tiles and weighs less than any other metal roof material. They are highly recommended for the harsh Canadian weathers and also lower your utility bills. As they are metal, they resist wind, fire and hail.   
Standing seam
Standing seam Edmonton has become quite famous with residential roofs installations because of their unique and modern look and brilliant handling of extreme weather conditions. The metal panel system comes with fasteners and vertical seams with flat area amidst them. They are also used in commercial buildings. So, if you are looking for something unique for your next roofing project, then go for it. 
Metal panels
Used majorly on commercial and agricultural buildings, metal panels are a low priced suggestion to metal tiles or standing seam. They are light in weight and offer good climatic protection properties. 
If you are looking for metal roofing suggestions or installation in Edmonton, you should immediately contact the experts at AMT Roofing to get an instant expert quote.