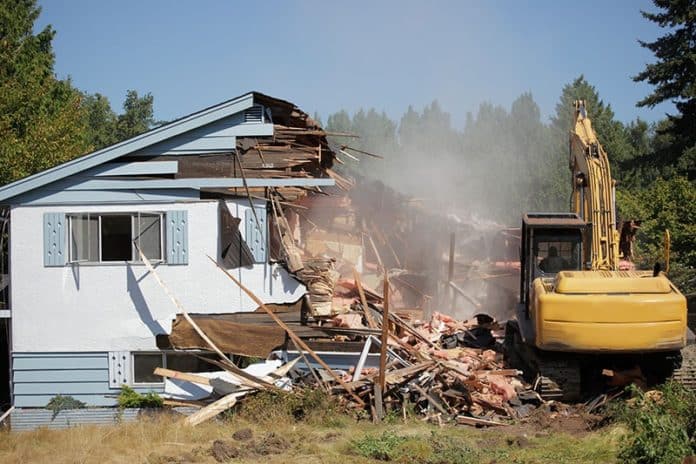 As you visit your relatives or attend gatherings this holiday season, you should never forget home security. More than setting up decorations, you should prioritize home security for your safety and convenience.
Recently published data revealed that a home invasion occurs every 26 seconds while having an average loss of $2,799. For that matter, it is of paramount importance to follow these simple yet effective ways to secure your home whether you are away or not.
Door Improvement
If you plan to leave your home this Christmas, be sure to inspect your doors for any breach. Check whether the frame is still sturdy and the hinges are still intact. For any issues or damages to your door's exterior, you should immediately address it. Accordingly, 34% of burglars use the main and back door as their entrance to invade properties. Some suggested upgrades include adding a deadbolt or strike plate. Alternatively, you may also make use of smart locks for better security.
Reinforce Your Windows
Another entry point for burglars is your home's windows. There have been many reports of burglars smashing windows to break in, which is why a windows upgrade is highly advised by experts. If you only have a plain glass window, you should consider adding window bars or keep a dowel in place to secure the window. Another high-tech solution would be to add glass break sensors to your windows to alert you when glass windows are being tampered with.
Loud & Large Dogs
Another simple yet effective deterrent for burglary would be your dogs. According to a news station survey, 86 burglars shared that they would avoid houses where there are loud and large dogs. If you will be leaving your home for a bit this holiday season for shopping or a brief get-together with friends, it would be wise to have a guard dog to watch over your home.
However, there are some homeowners who are afraid of having large dogs on their property, especially those that are known to attack their own owners or family members. Although such a concern is valid, a remedy is always available. If you are planning to have a large dog in your home, but hesitant about its demeanor, you can always enroll your pet in professional obedience training courses. This is very ideal for homeowners living here in Utah and nearby areas. This will help your dog to be properly trained and act accordingly while watching over your property.
Additional Lighting
According to experts and policemen, burglars tend to choose homes that are not well lighted, especially those with untrimmed vegetation around the property. To avoid being a target of a burglary, it is highly suggested to have additional lighting on your property. If you are planning to leave for Christmas vacation, make sure that the lighting system of your property has been thoroughly checked and that additional lights have been added around your property. With proper lighting and a perimeter area clear of any untrimmed vegetation, you will less likely to attract burglars to your property.
Security System
If you want to take home security to the next level, you can always set up your own home security system. A security system normally involves the installation of security devices such as CCTVs, alarms, and so much more. By simply putting up a sign that your home is security-system-protected, burglars will think twice before entering your property. There are many home security options available in the market today; you can either choose to ask for professional help or go with a DIY installation.
Secure Wi-FI Network
For those properties that are relying on technology for their home security, Wi-Fi network security should not be neglected. Home automation devices that utilize the power of Wi-Fi are vulnerable to breach if you will not lock down your Wi-Fi network. Whether you are at home or not, it is always a good practice to secure your home Wi-Fi in order not to allow burglars to easily gain access to your home automation system. Experts suggest that homeowners should hide their home network and enable WPA or WPA2 encryption for added protection.
It's Safe to Have a Safe
For homes that are packed with valuables, such as jewelry and cash, it is ideal to have a safe inside. The safe will serve as your last line of defense against home invasion and burglary. Nowadays, there are smart safes that can alert you via smartphone or any device if an attempt to open it is happening in real-time. Thus, giving you a real-time idea of what is going on inside your house.
These are some of the simple and yet effective tips on how to protect your home this holiday season. By following the tips mentioned above, you will surely have peace of mind while you are outside this holiday season, whether it is through technology or old-style "guard dogs."