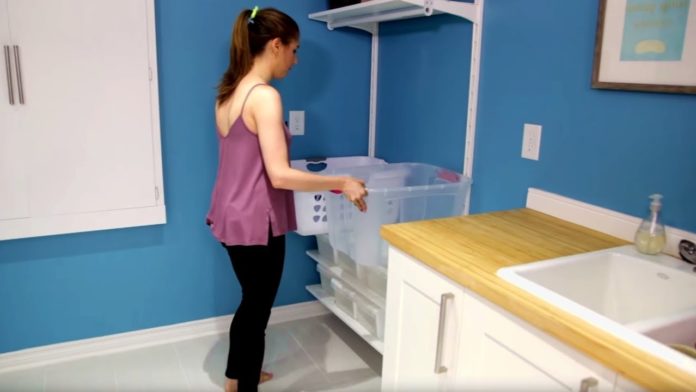 Cleaning of plumbing is carried out using tools designed for a particular type of equipment. For example, there are beneficial preparations that can easily remove rust stains. They contain sulfamic, oxalic, and citric acids. But they are not suitable for an enamel bath, as they will destroy the surface. It is not recommended to clean acrylic baths with abrasive compounds. So you need to read the instructions carefully.
It is imperative to work with rubber gloves because none of the sanitary ware cleaners can be called entirely safe for humans, and burns may remain on the skin. It is also worth carrying out such work in protective glasses. For cleaning, microfiber rags are used, which in themselves remove dirt well.
Environmentally friendly folk remedies include:
baking soda, which can be used to clean the toilet or bathroom tiles. The surface is sprinkled with soda, poured with vinegar, thoroughly cleaned, and the remnants of the product are washed off with warm water;
mustard powder is also suitable for cleaning toilets. To do this, it is mixed with citric acid and starch (it is better to take corn starch). The resulting mixture can be used to clean not only toilets but also kitchen sinks. The mixture is poured with hot water, applied to the surface to be cleaned, and washed off with clean water;
vinegar can also be used as a stand-alone remedy. It copes well with contaminants such as rust or lime. If the hostess is irritated by the sour smell, she can add a couple of drops of citrus essential oil to this product;
vodka or rubbing alcohol will help clean the surface of the plumbing from the fungus.
Some housewives use somewhat unexpected means to clean the plumbing. For example, Pepsi and Coca-Cola are excellent at removing limescale deposits and helping to remove rust stains. If we are talking about cleaning a stainless-steel kitchen sink, you should try to do it with half a lemon.
If your plumbing problem is beyond your reach and you cannot do it DIY, then you should go for a 24-hour plumber. Whenever and at any time of the day or night, the plumbing problem arises, they will report to your job.