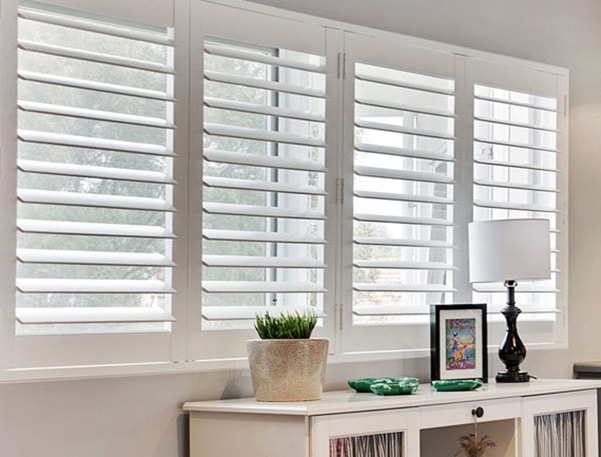 Whether you're in the planning stages of a renovation or are building a new house from scratch, there are a lot of decisions to be made and not all of them are easy. Thankfully, one of them might actually be considered the easiest – the decision to install plantation shutters! These incredibly versatile window dressings provide an impressive suite of features for the money, and can suit a wide range of budgets and tastes to make your home that much more inviting. In this article, we take a look at what benefits plantation shutters can provide for your home to help make your planning a little bit easier.
Plantation shutters suit any circumstance
Despite being one of the oldest window dressings out there, the popularity of plantation shutters in Newcastle makes it clear that window shutters aren't going anywhere anytime soon. Perhaps the most significant reason why these shutters remain a timeless dressing is due to their sheer versatility. Plantation shutters, unlike their curtain contemporaries, can be introduced to any window space, making them ideal in awkward spots, whether big or small. They also inhabit this space well, only being required to occupy the space that they're supposed to block light from, unlike curtains and their rods. Through this there is a sense of style that is simply not possible with curtains – shutters can be made quite easily to complement any décor in a room, and can be endlessly customised to suit people's tastes. They also look a lot more expensive than curtains – even when this isn't necessarily the case. Shutters are also a lot easier to use than curtains, making them an ideal choice in a space where elderly people, disabled people or children will be required to open them up regularly.
Plantation shutters save you in the long run
Although they're beautiful and easy to operate, the design of plantation shutters is one of the key reasons why they work so well. They act as an excellent insulator to ensure that your home is cooler in the summer and warmer in the winter, which means you can also save big on your electricity bill. They also act as a great sound insulator, which means that they can keep pesky traffic sounds outside where they belong, while also allowing you to not disturb the neighbours in case you have a few people over. Their design is also very effective when it comes to light control, as shutters, unlike blinds, benefit from being separated into sections. With this you'll be able to then adjust the louvres throughout the day as you see fit. Finally, the build of plantation shutters mean they were built to last, which can mean you save big by not having to replace curtains that will inevitably deteriorate over time.
Install plantation shutters today!
It should be clear by now that the modern shutter is the perfect fit for your home, regardless of the type of room you're putting it in. they're also one of the few fittings that can save you in the long-run due to their robust construction and ability to maintain temperature, which also makes them a much more environmentally conscious choice. Whether you're more interested in their style or their substance, plantation shutters provide impressive value for money and should absolutely be at the top of your shopping list.