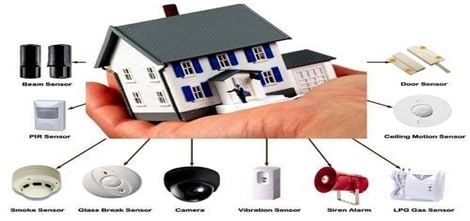 Closed-circuit Television or CCTV, as we commonly know it, serves as an essential safety measure found almost in all offices and residences. You can view the events taking place miles away with the help of CCTV cameras and ensure better surveillance.
Businesses have to be ultra-careful while selecting the right kind of CCTVs so there is no compromise on the security. 
They need to consider a few factors, before making their final decision. These factors include:
The Eventual Location of the Camera
You need to see if you will install the cameras indoors or outdoors. Outdoor cameras need to be able to survive harsh weather conditions. Some cameras also come with in-built heaters for surviving in cold weathers, which makes them suitable as CCTV for homes as well. 
The Appearance of the Cameras
Your cameras can be discreet or visually deterrent depending on whether you want the observers to know that you are monitoring them or not. The appearance of the cameras matter in this regard. 
The Size of the Area You Are Going to Monitor
The coverage of the camera depends on the size of the area you are going to monitor. PTZ (pan tilt zoom) cameras are the best choice for covering larger areas and for following subjects as well. They can also zoom in while retaining the quality of the images. 
Audio integration allows for hearing the activity that is taking place, hence improving the overall security measure.  Depending on your preference, you can choose to go with cameras that offer audio integration as well. 
The quality of the video matters a great deal, as you should be able to identify the faces in case of any emergency. This also depends on the area you are going to install the camera in. Lower resolution cameras can work in small areas while larger areas will require higher quality. 
The Flexibility of the Surveillance System
You will have to consider if you are going to add more cameras in the future or not. Traditional CCTV systems are closed circuit, which means that they are difficult to scale, as everything is hard–wired. 
As such, it is better to choose IP cameras that connect over wireless networks, thereby giving you the flexibility to extend your surveillance system in the future.