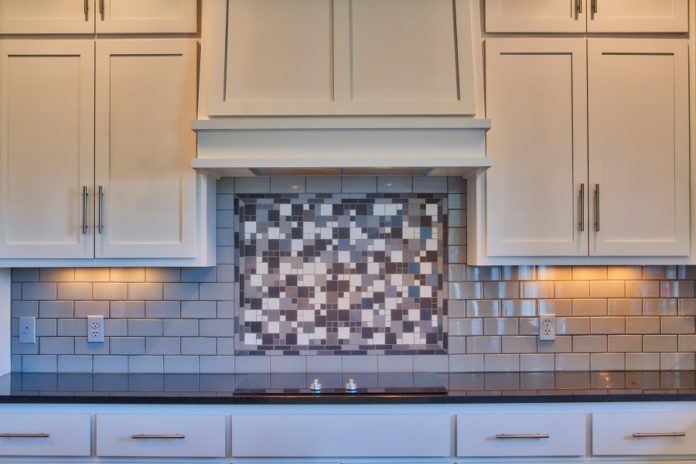 After a family event or social get together, the kitchen is left dirty. Preparing a large meal will get oil, sauces, small spills and more all over the counters and backsplash. Although that meal everyone loved was delicious, it can be no fun cleaning it up. Did you know there are certain backsplash materials that make cleaning up cooking messes a lot easier? Luckily, they exist!
These decorative yet practical materials have properties and characteristics that help alleviate stains, smudges, and more unwanted grime. They can even prevent permanent filth. Here are three backsplash materials that are more conducive to cleaning:
Ceramic Tile
Most experts agree ceramic tile is a material that is easy to take care of. Being naturally non-porous and stain resistant, ceramic is one of the better choices when it comes to cleaning. It doesn't require any special types of cleaners, and you can make it shine with a good scrub.
Metal
A smooth stainless-steel metal is great for easy cleaning. A few wipes with a cloth and over-the-counter cleaners will clear away sauce splatters and grease stains. You don't have to scrub hard or get into any crevasses with this material. And once it is scrubbed, your backsplash will sparkle.
Glass
Another smooth and cleanable material is glass tile. Like the other materials, glass is also non-porous. It is even a unique and different material many people don't typically think of when it comes to backsplashes. An easy to wash glass not only makes tidying up the kitchen a cinch, but it also adds a cool level of timeless design.
Other popular backsplash materials are marble, granite, and natural stone. However, these are not as easy to clean. They require some special care and cleansers that are formulated to the material itself. Any choice of material has its own positives and negatives; ultimately however, it depends on what you like. If an easier cleaning is what you are looking for, then choose the non-porous materials. If a more stone-centered look is what you are going for, then choose marble or granite.
If you are having trouble deciding what backsplash to select, contact the wonderful people at US Design Source. For over 50 years, the experts at US Design Source have delivered quality work for home design throughout Orlando and the surrounding area. You will have access to their 10,000 square foot Design Center, giving you an opportunity to see multitudes of samples so you can make confident choices. Using their industry knowledge, they can offer expert advice on creating the best kitchen design within your budget. Reach out to them today to get started with a free one-hour design consultation.