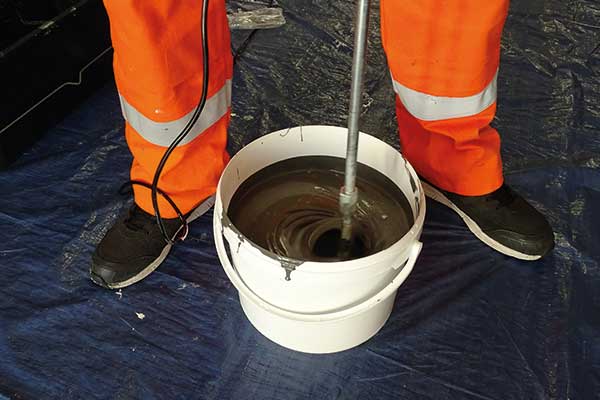 If you're looking for the most dependable waterproof coating on the market, Cactus Industrial has you covered. Whether you're looking for emergency roof repair, balcony, or waterproofing, this product can be used on an endless number of applications. Some of these include:
Flat and pitched roof areas

Balconies

Metal clad profile roofs

Deck and flooring

Glass and glazing

Car parks

Vents and pipes

Rainwater outlets

Roof lights

HVAC and ducting

Walkways

Parapet walls

Many other existing substrates
With the often excessive and unpredictable amount of rain that falls in the UK, it is even more important to ensure that you purchase a dependable waterproof coating that is guaranteed to see impressive and reliable results.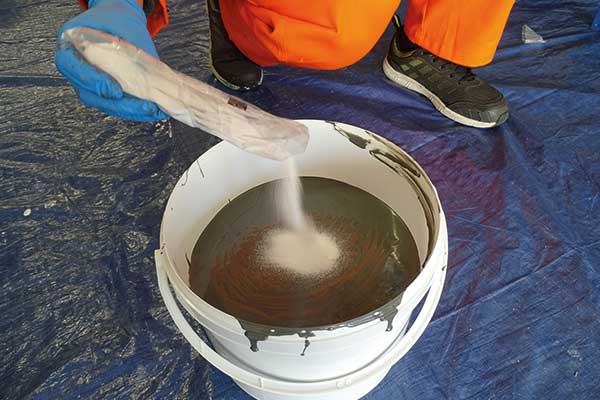 How it works
This coating is unbelievably quick and easy to use and is applied with a simple brush or roller, meaning you don't need masses of complicated equipment. Is also allows you to waterproof large surface areas if needed, and has a theoretical coverage of 1.3kg/m2 per mm thickness.
Cactus Inustrial's PMMA-Based Waterproofing Coating/Waterproof Paint is made up of two components resulting in a fast-reacting system that hard dries in only 60 minutes in most cases. This system includes high-grade PMMA-based resin that is completely waterproof. This application of liquid ensures that the surface is completely encapsulated by whatever surface it applies to, allowing for the waterproofing to be impressively seamless. You can purchase this product in complete faith that it will work for complex penetrations and details, and also large areas.
The coating system is then combined with a fleece reinforcement on application. This increases the strength of the membrane and is capable of delivery surface repair even in emergency situations.
Emergency roof repairs
One example is if you're looking for a rapid waterproofing cure to repair a faulty roof. With this waterproofing sealer, you can achieve this in just one hour of drying time and a few minutes of application. With the system having such fact reactive properties, you'll notice the waterproof coating becoming watertight at an extremely quick rate, so you can repair your roof immediately, and know that the results will be second to none with this fantastic waterproof roof paint.
Versatile use
Making use of the best waterproofing technology ensures that this product is extremely flexible, and this flexibility can be retained even at the lowest temperatures. This PMMA-Based Waterproofing Coating/Waterproof Paint can be applied at low temperatures such as 0 degrees Celsius, and can also be used on those as high as 30 degrees Celsius. Even when temperatures are reaching sub-zero, this product still has effective crack-bridging properties.
This waterproof paint and waterproof coating is also permanently resistant to any adverse weather conditions, and it is also resistant to alkali, UV and hydrolysis. Whatever substrate you are dealing with, you can rest assured that you'll be able to use it on almost all variations, although you may need to use it with an appropriate primer, for example, the PMMA-Based Universal Primer. You're also promised top-quality adhesion whether your substrate is absorbent or non-absorbent.
For more information about this dependable waterproofing product, don't hesitate to get in touch with Cactus Industrial.