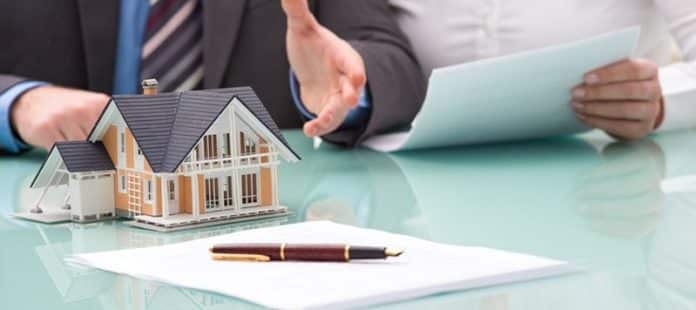 As per the instructions of the Insurance Regulatory and Development Authority, several insurers have introduced new Coronavirus specific plans for you to choose.
During the past few weeks, the situation of Coronavirus pandemic is getting severer. The outbreak has become a reason for the death of lakhs of people around the globe. In India itself, around 12,000 people have been tested positive, causing the death of almost 400 all over the country.
The Government and its bodies are making desperate efforts to safeguard people, against this deadly COVID-19 infection. Measures are exercised in every sector to fight against the virus. A couple of weeks back, the insurance regulator also appealed to the insurance companies to come out with coronavirus specific plans for the benefit of masses.
What are these plans? What benefits do they provide?
After the appeal, most of the insurance companies today, are offering a fixed benefit cover with the coronavirus specific plan. According to this, you are offered a lump sum amount on the diagnosis of the disease and ends after the amount is paid.
The sum assured for these plans vary from Rs 21,000 to 2 Lakh. Annual premiums for these plans are also very low ranging from Rs 150 to Rs 3,900. These plans may be affordable but they come with benefits and also certain exclusions. Some plans may also cover the expenditure of your treatment, while you are quarantined at home. Per-day cash provisions are also a great benefit under these plans. As these policies provide lump-sum amounts on diagnosis, the amount can be used, only as per one's discretion. Some plans help you with 50% of the sum assured for quarantine while others will help, only if you are quarantined at government or military hospitals and not in private nursing homes or at home.
For instance, you have been quarantined and need ventilator support for 10-20 days straight. In such a case, the minimum charges for the ventilator support only will go up to 5-6 lakhs. Since the sum assured of the claim is less, you will have to pay the extra amount from your pocket. These policies would also be of no help, if you get diagnosed with any other disease. To add to this, some plans have certain terms and conditions for you to be eligible for the claim. These terms included by insurers are:-
After 1st December, you or your family should not have travelled to countries like China, Singapore, Japan, Malaysia, Italy, Thailand etc.
During the last six weeks of investing in the policy, if you are suffering from cough, cold, fever, breathlessness or other symptoms, you will not be liable for the claim.
You should not be in contact with a person who has a history of coronavirus during the tenure of the policy.
What if you already have a basic health plan?
If you already have a standard health policy, the coronavirus specific plan is not advised. As per IRDAI's notice, you will be liable to get coverage under your standard health insurance, if you suffer from COVID-19. It will help you with cover on hospitalization for viral infections, including coronavirus. So all the benefits that you get with your standard health insurance are also applicable in case of coronavirus.
However, it is very necessary to read the terms and conditions mentioned in the document of your term policy well. The reason behind this is that some insurers may not accept your claim under certain scenario's. Some of them are :
Some insurers may accept your claim only if you are hospitalized for at least 24 hours. Thus, in case of coronavirus too, your claim will be considered acceptable only after you have been hospitalized for at least 24 hours. Most of the policies in India do not cover outpatient services.

As per some insurers, your claim cannot be settled at all if the disease you are suffering from is declared as an epidemic or pandemic by the World Health Organization (WHO). Since the COVID-19 virus has been declared as a pandemic by both the WHO and the Indian government, some standard health policies may not pay back your claim. However, the positive side to it is that not many health policies consider this condition. So, you have to read the documents well.

In case, you are suffering from severe cough, respiratory problems, fever for the past four weeks, then a regular insurance or even a coronavirus specific insurance might not get settled. If you are already suffering from the virus and purchase health insurance, then your claim will be rejected under the newly bought health insurance. A previously planned treatment under a newly purchased insurance cannot be covered.

Every standard policy has a waiting period. Most of the policies state, that a claim cannot be made during the policy waiting period if the disease is excluded from this period. General policies exclude many diseases. This makes it important for you to check whether a disease like the COVID-19 is excluded from the list of the policy waiting period or not. For respiratory diseases, the waiting period is 30 days in most regular plans.

Some regular health insurance policies may also deny your claims if you or your family member has travelled to places like China, Hong Kong, Macau, Italy, Japan, Singapore, Taiwan, Kuwait, South Korea, Thailand etc. But if you have travelled from an affected nation and are quarantined in India, then you are covered under your regular health insurance plan. The claim will not be settled, even if you contract the disease from your family members.
Therefore, it's very important to read the documents of your indemnity health insurance policy before you completely depend on it, for safeguarding yourself against coronavirus. 
See Also: https://general.futuregenerali.in/covid19-support 
Which is more reliable, special coronavirus plan or regular indemnity health insurance?
If you already have a general policy that covers coronavirus, then you do not need to buy the special plan. The sum assured for the special plan is very less as compared to that of the regular policy. Even though the premium amount for the COVID-19 specific policy is quite low, it does not cover you as much as your general indemnity plan. So you need not panic about the expenditure of treatments on being infected by coronavirus if you have an existing health policy.
On the other hand, if you have not purchased any health policy, then this is the right time for you to do so. You can lookout for the best options on the internet and buy according to your requirements. Future Generali is offering coronavirus group insurance cover that will provide you with the lump-sum amount if you are diagnosed, quarantined for suspected signs or even infected with COVID-19. The best part of the policy is that, it covers everyone, from an infant to a senior citizen up to 75 years of age and for maximum benefit, no past medical history or travel record is required while purchasing the policy.
With the world facing the heat of this life-threatening virus, it is you who needs to be prepared to fight this pandemic.