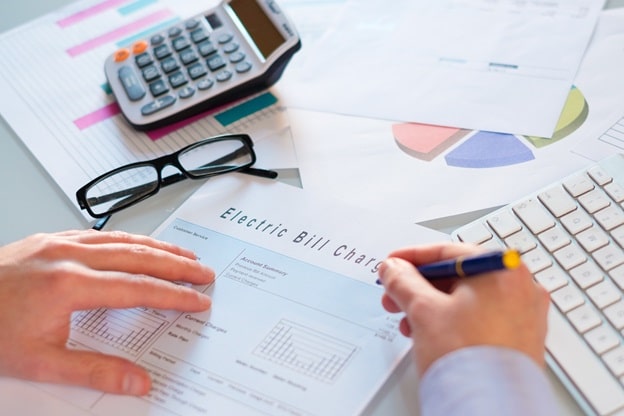 Anything that you own, holds a place of importance in your life. When you own a two-wheeler, maybe a bike or a scooter, the best feeling is travelling through the streets and experiencing the wind gushing through you. To keep this joy alive, you pay much attention to the servicing and maintainance of your two-wheeler and try to keep it at its soundest condition always.
But you do not have control over everything. What if you meet with an accident? What if your two-wheeler gets damaged because of some reason? What can be done when your two-wheeler gets stolen?
To tackle such situations smoothly, two-wheeler insurance is the best solution. A bike insurance will safeguard your two-wheeler against unfavourable situations, allowing you to enjoy a stress-free ride. It will take care of any damage that your vehicle might suffer. The two-wheeler insurance will also cover third party expenses. Get online, compare and purchase a two-wheeler insurance now! Before you but, you must check the benefits that insurance offers well before purchasing. Future Generali offers a reliable two-wheeler insurance plan that even covers third party liability.
What does the bike insurance cover?
The Future Motor secure plan by Future Generali provides you with all-inclusive cover against accidents along with coverage for any third-party expenses that you might be liable to pay. Following are the benefits that a two-wheeler/bike insurance offers:
Damage: A two-wheeler insurance covers any damage to your vehicle caused due to an accident, burglary, theft or housebreaking. If your vehicle faces damage due to fire, lightning, self-ignition, explosion, riot strike, malicious act, terrorism, earthquake, flood, cyclone and inundation, then the insurance has got your vehicle covered. The bike insurance cover also includes any damage caused to your vehicle while in transit by road, rail and elevator.

Third-party liability: One of the biggest advantages of a bike insurance cover is that it shields you against any third party liability that you may cause on account of the death or bodily injury to any person or even damage to property. Legal expenses you might incur to defend this claim, is also covered under this policy. This coverage is said to be mandatory for your vehicle.
Additional covers :
Along with the standard covers that your bike insurance offers, you can also opt for some additional cover, as per your benefit. Some of these additional covers are:
On payment of an adequate premium, you can also insure any additional electrical/non-electrical accessories installed in your vehicle.

The legal liability that is payable by you to your paid driver, cleaner or any other workman under the Workmen's Compensation Act is covered under additional covers.

You can also opt for Personal accident cover for named and unnamed occupants.

Person accident cover for the owner ( who also drives the vehicle) is a mandatory cover.
Discounts and loading :
If you do not claim in the policy period, you are provided with a No Claim Bonus benefit on renewal. This discount is slab based and can go up to 50% when you have a minimum of 6 claim-free continuous years.

When you renew your insurance with Future Generali, full benefits of the No Claim Bonus can be transferred from the previous insurance company.

A discount on the premium is available if you opt for the voluntary excess discount. Voluntary excess is the amount of loss which you may opt for self-payment at the time of purchase of the policy and is available only for private two-wheelers or bikes in addition to the compulsory excess. Compulsory excess is the amount of loss borne by you in every claim.

If you are a member of the automobile association in India, then you can gain more discounts on your two-wheeler insurance.

You can also get a reduction of 2.5 % on the OD Premium to a maximum of Rs 500/- if you have installed an ARAI approved anti-theft device in your vehicle.
Exclusions :
However, certain exclusions include the loss or damage to your two-wheeler caused by several factors. These factors of exclusions are as follow:
Normal wear and tear caused by the ageing of your two-wheeler.
Mechanical or electrical breakdown and any consequential loss
Your two-wheeler is being used for purposes other than those under limitations as to use.
Any damage to/by a person riding the two-wheeler without a license
Any damage to/by a person riding the bike under the influence of drugs or alcohol.
Loss or damage due to war, mutiny or nuclear risk
If the accident occurs outside the geographical area.
Are the tyres of your bike also included in your two-wheeler insurance?
When it comes to the tyres of your two-wheeler, the insurance, does offer some benefits but you may also come across some exclusions where the damage to your two-wheeler's tyres are not covered by the insurance policy.
Benefits: 
The insurance may cover your bike tyres in case of replacement of the tyres including the air valve in the event of a bulging, puncture, bursting of the tyres and cut/damage to the tyres.
Exclusions:
The policy may not cover:
Tyres used for their lifetime and worn out due to natural wear and tear.

The rim of the wheel or any other accessory of the wheel.

Any guarantee/warranty provided by the manufacturer.
For every motor insurance maybe a two-wheeler or a four-wheeler, the premium is mandatory. You will have to pay the annual premium of your insurance to keep your two-wheeler secured throughout. Click here to know more about insuring your bike.. 
How is the two-wheeler insurance premium calculated?
To calculate the premium amount for your two-wheeler insurance, certain elements are considered very important. These elements are:
Insured Declared Value (IDV) is the sum assured of your two-wheeler and is calculated based on the manufacturer's listed selling price of the vehicle after deducting the depreciation for the years of use.
Make and model of your bike
Special discounts and loading
If you are looking out for a new insurance policy for your bike or scooter or want to renew your two-wheeler insurance policy, you can purchase it online with Future Generali. Future Generali is a comprehensive motor insurance solution.